All of this is only really relevant if you have a bigger portfolio with many positions open at a time (6+).
The Importance of a Neutral Portfolio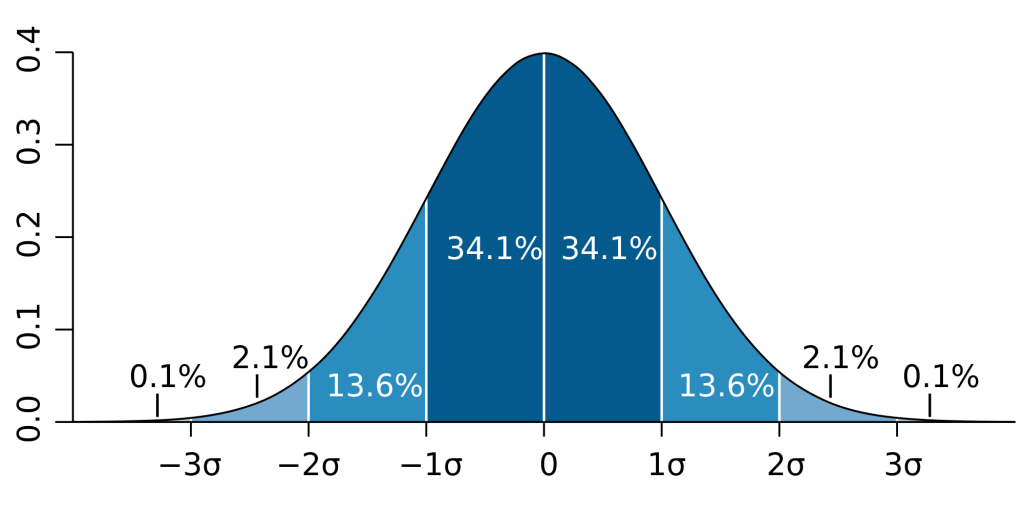 As high probability option traders, we assume that the market won't do any unusual big moves in the near future and we therefore seldom trade very directional. This is because most of the time prices don't make moves bigger than a 1 or 2 standard deviation move. Therefore, you try to trade as non-directional and range-bound as possible. This should definitely also be the case for the entire portfolio. The payoff diagram of your entire portfolio should look somewhat like a very wide and round strangle (see picture further down). Many good brokers offer payoff diagrams of your entire portfolio.
It is still okay to have a little bearish or bullish skew in your portfolio, but overall it still should be range-bound and not too directional. It is very hard to create a perfectly neutral portfolio. There are some different ways to make a portfolio as neutral as possible.
Having approximately the same amount of bullish positions as bearish ones. This is the simplest, but also the worst way of keeping your portfolio neutral. Not every bullish position is as bullish as some other bearish position is bearish. Therefore, it is very hard to neutralize a portfolio enough through this method.
Obtaining Delta neutrality. The way this works is that you add up the deltas of all your positions. To obtain delta neutrality all deltas combined should offset each other and be around zero. Most brokers have a feature to calculate this automatically. The problem with this is that not all deltas are the same. A 1 delta in Apple is not necessarily the same as a 1 delta in Google. This is where beta weighting comes into play:
Beta weighted portfolio. Beta weighting compares all deltas like apples to apples and then adds them up. Beta weighting is also the method most institutional investors use.
What is Beta Weighting and How does it Work
Beta is more or less nothing else than market risk and it measures a securities volatility in relation to the market. Let's say stock ABC has a beta of 1. This would mean that for every $1 move in the market, ABC also moves $1, because it is very correlated to the market. Now let's say stock XYZ has a beta of 3, which would mean that for every $1 move in the market XYZ moves $3. Furthermore, let's say stock EFG has a beta of -1. This would mean that EFG would copy every move of the market but in the opposite direction.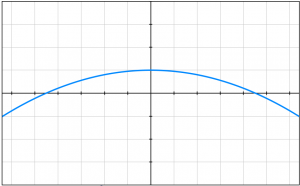 –beta = 1: moves just like the market
–beta over 1: more volatile than the market
–beta between 0 and 1: less volatile than market
–beta under -1: moves in opposite direction of market and is more volatile than market
–beta between 0 and -1: moves in opposite direction of market and is less volatile than market
(Of course, this is not 100% precise, but only estimated from stocks entire price history).
The S&P 500 (SPY) is mostly used as the market, but you can beta weight to any index (or other security). I would recommend to beta weight to a big and important index like the S&P 500.
Same deltas in different securities aren't necessarily the same. 50 deltas of XYZ have a different risk profile than 50 deltas of ABC. This can be the case, because there can be a higher chance for a bigger move in XYZ than in ABC, due to factors like volatility and stock price.
So what beta weighting in essence does is take the different deltas of all positions, turn them into deltas of the market (SPY) and then add them all up. This gives you a good apples to apples comparison. For example, if you have 50 deltas of XYZ and 50 deltas in ABC, what beta weighting does is turn both of the 50 deltas into separate 50 deltas of SPY. These can then be compared with ease and added up to see the overall beta weighted delta of the portfolio. So beta weighting basically compares the relative risk between stocks and shows you the total risk of the portfolio.
Disappointingly not too many brokers offer beta weighting on their platform. Brokers which definitely offer beta weighting are Thinkorswim, Interactive Brokers, Optionshouse (check out my review here).
To create a market neutral portfolio I recommend that you have an overall beta weighted delta of under 0.1% of your entire portfolio. For example, if you have a 10'000$ portfolio your beta weighted delta should be between -10 and 10. (It is okay to have a slight directional skew).
Always check the beta weighted delta and its impact for new potential positions before entering or adjusting existing positions.
---
This Article is part of the Advanced Option Trading Course. If you are reading the article as a part of the course, you can continue to the Advanced Quiz: HERE