Timothy Sykes is a very well-known figure in the trading education space. There are many debates questioning his legitimacy. After some requests, I decided to sign up for some of his services and deliver an informed review of his products. I spent around $2'000 for his services by buying some DVDs, subscriptions and more. This Timothy Sykes review will give you an insight into Tim Sykes's educational platform, products, strategy and more.
Who is Timothy Sykes:
Before I start with the actual review of Tim Sykes's products, you should know who Tim actually is and how he got to where he is today.
Timothy Sykes is most famous for turning his $12'415 Bar Mitzvah gift money into $2'000'000 while attending Tulane University. All these profits were achieved by day trading penny stocks. Tim's trading career started in 1999 during the so-called '.com' internet bubble. He started to get into trading due to a tennis injury and a lot of free time. This is how his profit chart looks today: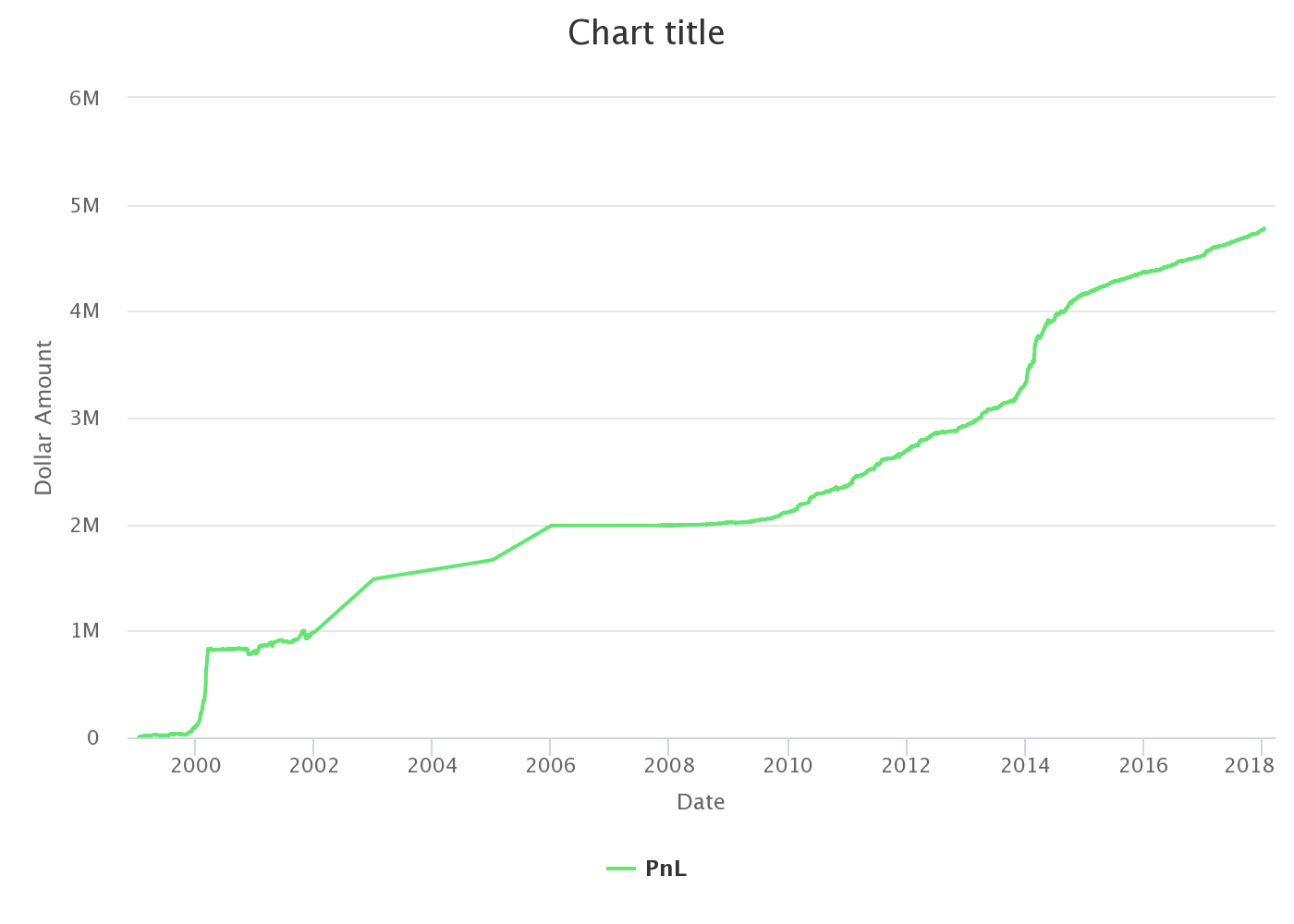 Sometime after graduating from university, Tim ran a hedge fund for some years. The hedge fund was ranked number one short-biased hedge fund for a few years until it suffered one severe loss. But even after the big loss, it was still up a few percent. Tim wrote an autobiography 'An American Hedge Fund' shortly after retiring from the hedge fund industry. This book is all about his trading and hedge fund manager career.
Many people also know Tim from the tv series 'Wallstreet Warriors'. This tv show led to a lot of exposure of Tim's success story. Finally, this led to the creation of Tim's websites, educational DVDs, subscriptions… Nowadays Tim tries to teach the strategy that led him to all his success to others. He has done this for several years and with a lot of success. He has multiple Millionaire students and countless six-figure students. His most successful student is Tim Grittani who just recently passed Tim Sykes in trading profits. Here are his profit chart and a few of his latest trades: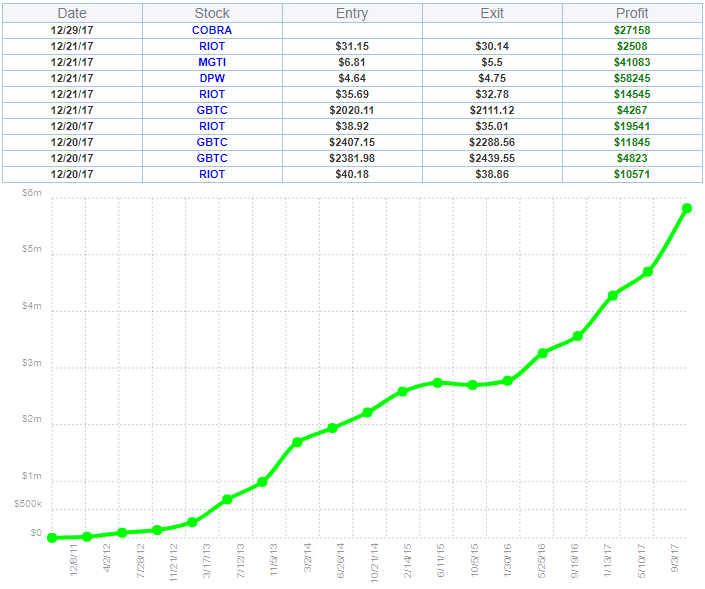 But note that Tim Grittani trades with all/most of his money and Tim Sykes often goes back to his initial $12'000 to show how to grow a small account. Additionally, Tim Sykes mainly focusses on teaching instead of trading nowadays.
Another successful student of Tim Sykes is Steven Dux. He actually made over one million dollars in under a year after signing up to Tim's services. Note, however, that he put in many hours of work to accomplish this. Not everyone will achieve the same level of success that fast. Nevertheless, his success shows that Tim's education together with hard work can accomplish greatness.
Furthermore, Tim Sykes and some of his students have been featured by countless financial media like CNN Money, Fox etc. He even has interviews with respected people like Steve Harvey and Larry King. Currently, Tim Sykes is involved with a big number of charities. He has donated over one million dollars to his favorite charity 'Pencils of Promise', constantly gives away more to other charities and even has his own charity named 'The Timothy Sykes Foundation'. Tim's goal is to build one thousand schools in countries of need. Some of Tim's profits achieved from DVD sales only go to charity. For example, all money made from his DVD guide 'How to Make millions' goes to charity. By now this DVD has generated over one million dollars for charity.
So you can be pretty sure that Tim Sykes is the real deal and not some scam or so. Another thing supporting this is his software profit.ly. On it, he displays all his trades fully transparently and alerts them in real-time. Therefore, it is impossible for him to just act like he is trading.
Nevertheless, many people don't trust Tim and even call him a scam. This has multiple reasons. One definitely being Tim's marketing methods. He enjoys posting pictures of supercars, piles of money, other expensive items, his travel locations and other attributes of his glamorous rich lifestyle. This makes many people very skeptical as it often may seem fake and too good to be true.
Furthermore, a great deal of hate that Tim gets probably refers back to jealousy. Most people would love to swap places with Tim as his life definitely is desirable.
But a big difference between Tim and other 'traders' with similar marketing styles is that Tim actually backs his claims up with full transparency, real-time trade alerts, countless successful students etc. If Tim would be a scam, he would have never been featured on all these financial media…
Tim Sykes and Tim Grittani on Fox:

His products:
Now let us dive into Tim Sykes's wide range of products. His products range from software to DVDs/educational video lessons, real-time alerts and watchlist subscriptions… In this Tim Sykes review, I will present Tim's main products being his subscriptions, educational content and DVDs.
Plans
I will start by presenting his most 'basic' subscription services. Tim's main subscriptions are his Tim's Alerts plan and his Pennystocking Silver plan. The Tim's Alerts membership gives you access to:
The chatroom
Tim's daily watchlist
Real-time SMS, Email and Push trade alerts and commentary
iPhone and Android app.
The Pennystocking Silver plan gives you access to all of the above and access to:
5'000+ video lesson library
New weekly to daily video lessons
Even if these subscriptions might seem quite similar, they really aren't and I will tell you why now. The only difference is that the Pennystocking Silver subscription gives you access to all existing and future video lessons. But this difference is a major one. Each video lesson is about five minutes long which isn't that much. But at over 5'000 video lessons that are over 410 hours of content and more comes out almost every day. All these video lessons are ordered by 50 different categories. These video lessons really add huge value to the membership as they actually teach you how to trade.
I personally dislike the alerts membership as you depend on Tim's alerts to trade. The goal of trading is to make your own money and to be your own boss/be independent. You could obviously follow Tim's alerts but you can't possibly understand the trades and you won't have a trading plan. Tim even says that you shouldn't just blindly follow his alerts. It can be very hard to follow these alerts as these penny stocks usually are very volatile and move very fast. Therefore, it can be very hard to get in at the same price as Tim.
Pennystocking Silver can make you a self-sufficient and independent trader. In my opinion, this alone is more than enough reason to choose this plan over the Alerts membership. But obviously, becoming an independent trader through these video lessons requires some time and work.
Pricing
The Tim's Alerts Plan costs $74.95 per month ($900 per year) or $58 per month for the yearly membership ($697 per year). The Pennystocking Silver Plan costs $149.95 per month ($1'799 per year) or $108 per month for the yearly membership ($1'297 per year). Even though the Pennystocking Membership costs more, I definitely recommend it over the other one due to the reasons mentioned above. Furthermore, I really recommend choosing the yearly membership instead of a monthly one as you need time to learn how to trade. No matter who you are, you won't learn how to trade like Tim in one or two months. You may want to test out the plan by subscribing for one month. If you like it, you should definitely upgrade to the yearly membership to save money.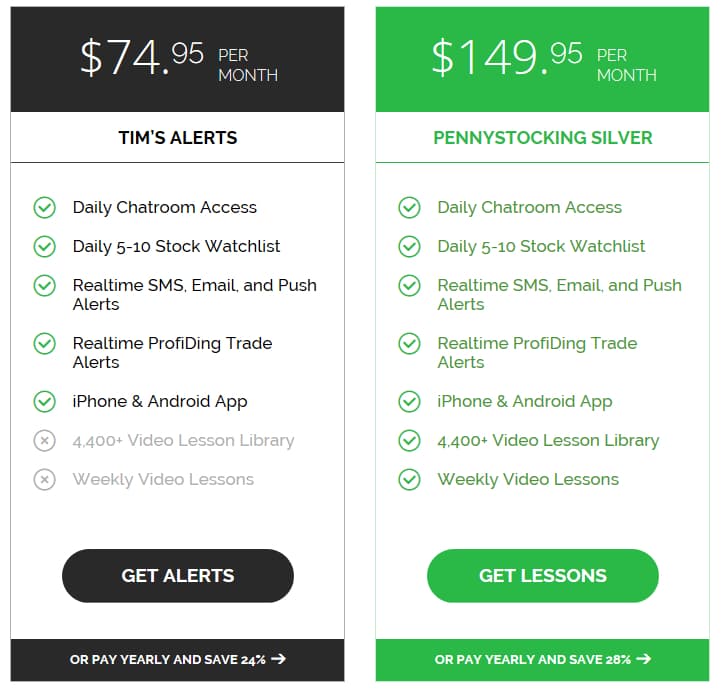 DVDs
Aside from the video lessons, Tim also has a big DVD library. But each DVD is a stand-alone product, so you have to pay for each and every one. Some of these DVDs can be quite pricey ranging from a few hundred dollars to over $1'500 per DVD. But Tim has some sales where he offers the DVDs for big discounts once in a while. So if you are short on cash, I recommend taking advantage of these sales when they are around as you never know when the next one will be. These DVDs provide educational content about Tim's strategies, trading and more. They are what teach you how to trade like Tim and his best students. Some of his DVDs even are made from his most successful students like Tim Grittani or Michael Goode.
Here is a list of all his DVDs and a brief description of their contents:
PennyStocking:
An introduction to Tim's strategy, patterns, trading, the penny stock world and more. Length: Almost 6 hours
PennyStocking Part Deux:
The sequel to the original PennyStocking DVD focusing on more modern chart patterns and a lot of trade examples. Length: Almost 5 hours
Tim Raw:
Another introduction to Tim's strategies and some basic tips. Length: 12 hours
Spikeability:
How to find 'Supernovas'/stocks with huge profit potential (multiple 100%). This guide mainly focuses on buying these stocks. Length: A little over 6 hours
TIMfundamentals Part Deux:
How to build watchlists, research stocks, which websites to use and more. Length: Almost 12 hours
Learn Level 2:
A walkthrough of level 2 quotes, how to use and profit from them. Length: 6 hours
ShortStocking:
A guide focussing on short selling stocks (what setups to short, when to short…). Length: 6 hours
TimTactics:
43 Trading Tactics. Length: 8 hours
Read SEC Filings:
A DVD from Tim and his first Millionaire student Michael Goode. It is all about SEC filings, how to read and analyze them. Length: 10 hours
Timline:
Footage of the 5th Annual PennyStocking Conference featuring over a dozen expert traders. Length: A little over 14 hours
TIMdicators:
Footage of the 6th Annual PennyStocking Conference featuring multiple successful traders. Length: 15 hours
Answer Stock:
Footage of the 7th Annual PennyStocking Conference featuring millionaire traders Timothy Sykes (who makes several thousand dollars during a live trade), Paul Scolardi, Tim Grittani, Michael Goode, Nathan Michaud, and six-figure part-time trader Tim Bohen. Length: 13 hours
Pennystocking Framework:
Tim Sykes unveils and outlines his 7-step trading framework during his annual Vegas conference. Length: 15 hours
PennyStocking Framework Part Deux:
Update of the initial 7-step PennyStocking framework. Length: 12 hours
Trader Checklist:
Tim's step by step guide to evaluating potential trades and setups. Length: Almost 12 hours
Trader Checklist Part Deux:
Addition to the original Checklist DVD covering the following topics: building a watchlist, what catalysts are most reliable, planning short selling, growing an account exponentially and live trade examples. (All profits from this DVD will be donated to charity.) Length: 9 hours
New Rules of Penny Stocking:
Footage from Tim's 2010 Las Vegas conference featuring 13 different speakers. Length: A little over 18 hours
Trader & Investor Summit:
Footage from the 8th Annual PennyStocking Conference) featuring several millionaire traders, investors, and hedge fund managers. Length: A little over 15 hours
Trader & Investor Summit 2016:
Footage from the 9th Annual PennyStocking Conference featuring several millionaire daytraders, swing traders, energy and futures traders. Length: A little over 16 hours
Trader & Investor Summit 2017:
Footage from the 10th Annual PennyStocking Conference featuring presentations from several millionaire traders along with a great deal of Q&A and live trading. Length: A little over 18 hours
Trading Tickers:
This is Tim Grittani's DVD. It is about his trading strategies, setup process and preparation, analysis, 35 live trades and more. Length: A little over 16 hours
How To Make Millions:
This DVD outlines the process of turning a few thousand dollars into a few million. Everything from the basics to advanced trade setups and examples is on this DVD. Several of Tim's most successful students are featured on this DVD. (All profits from this DVD will be donated to charity.) Length: Almost 35 hours
(The DVDs are available for streaming access or as physical products. The physical copies will cost more due to shipping though.)
As you can see, Tim really has a lot to offer and even more is added quite regularly. Obviously, it is rather hard to decide what DVDs to buy with this huge selection. In my opinion, some definitely are better choices than others. If you want to learn how to trade just like Tim, you will have to get some of these DVDs as they outline how his strategy really works. In his video lessons he sometimes even refers back to lessons found in some DVDs. Therefore, it is fundamental to watch and study some of these DVDs to enjoy the same or similar trading success as Tim.
Tim's most mentioned 'must watch' list is: PennyStocking, PennyStocking Part Deux, Pennystocking Framework and How To Make millions. Even though these are good DVDs, I do disagree with this list.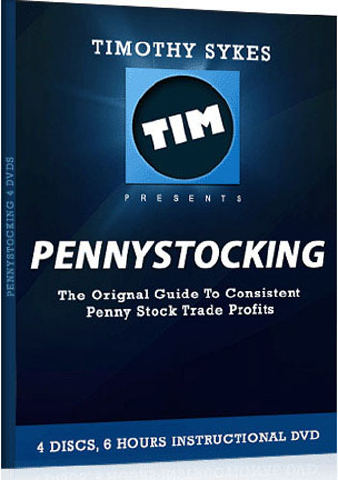 I personally, do not necessarily recommend PennyStocking due to several reasons: First of all, it is very old and not of the best production quality (anymore). The content is still relevant though. But the main reason why I wouldn't consider it a 'must watch' is because Tim offers a free PennyStocking 101 guide with very similar content. If you are short on money, you should therefore just read this free guide instead of paying money for the DVD. There are some additional examples and further lessons in the DVD but in my opinion nothing crucial.
I find the sequel 'PennyStocking Part Deux' more valuable and would recommend it even though it still is quite old.
Pennystocking Framework is another DVD that isn't necessarily a 'must watch'. It outlines Tim's seven-step trading framework which is relevant and useful for his trading strategy. But otherwise, some other speakers aren't as relevant. For example, one speaker talks all about options basics. Even though I trade options, I can't see the relevancy for Tim's students. Nevertheless, this DVD does outline an important part of Tim's trading strategy.
How To Make Millions is an entirely different story. This is the longest, most comprehensive and in my opinion one of the best DVDs of Tim Sykes. It is a great introduction to him, his mentality, the markets and his trading strategy. No matter at what level you are, I definitely recommend this DVD. This DVD is discounted quite often (up to 70%).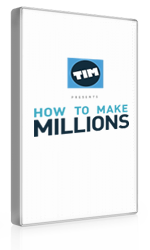 This does not mean that you shouldn't watch any other DVDs than these. Many of the other DVDs aren't necessarily 'must-watch' DVDs but all of them can improve you as a trader and help you understand Tim's strategy even more. Which of the other DVDs to buy, really depends on you. If you want to focus on buying strategies, I recommend Spikeability (a very good DVD).  A short seller, however, could probably learn more from ShortStocking. If you want to learn more about level 2 quotes for penny stocks and Tim's strategy, I suggest checking out Learn Level 2. I hope you understand where I am going with this…
Generally speaking, I have made the experience that newer DVDs are a little better. Once due to the improved production quality but secondly also due to the relevancy. A lot of Tim's older content is still very relevant but some isn't as much anymore. For example, Tim speaks a lot about 'pump and dumps' (stock manipulation) in his (older) DVDs. Even though this still exists, it isn't near as common anymore nowadays.
Therefore, some strategies discussed in older DVDs aren't as relevant anymore. Generally, the markets change and Tim emphasizes this a lot in his video lessons. Some strategies work better in specific markets. As a new trader, it can be hard to know what is working and what isn't. Therefore, I really recommend the Pennystocking SIlver membership. Tim brings out new video lessons multiple times per week. In the video lessons, he discusses what strategies are working, which ones aren't, how to adjust your trading style, live trade examples and much more.
One of the most popular and, in my opinion, the best DVDs is Tim Grittani's DVD Trading Tickers. Tim Grittani has made a few video lessons himself and I personally like his teaching style a lot. The DVD covers the trading setups that made Tim Grittani millions of dollars within a few years. He even shows a lot of real-time trade examples of each trading setup in this DVD.
One DVD that I recommend for everyone is Trader Checklist. This DVD is 100% free for everybody so there really is no reason not to watch it if you are interested in Tim's strategy.
Summed up, I don't think you can really go wrong with anyone of Tim's DVDs. All of them can improve you as a trader and your trading results. Nevertheless, some are better than others.
Pricing
Just like I mentioned above, the prices of the DVDs vary widely. Trading Tickers currently is the most expensive DVD at just under $1'800. One of the cheapest DVDs is PennyStocking at $397. Quite a few cost the same and many others are somewhere in-between these two price tags. But sales aren't uncommon. Often specific or even all DVDs are set down to a very good discount price.
Check Out All The DVDs And Their Prices, HERE! 
Book: The Complete Penny Stock Course
This book was written by Jamil Ben Alluch which is one of Tim's students/software developers. Jamil's goal with this book was to sum up all of Tim's teachings in one very organized, easy-to-read book. The book covers everything from stock market basics to all of Tim's trading setups, and how to trade them.
I have personally read this book and I can definitely recommend it.
Check Current Pricing on Amazon
Millionaire Challenge
This is yet another very interesting and special product of Timothy Sykes. This is not something that you just can buy and own. The millionaire challenge is a program that Tim has created to create more millionaire students. The challenge is to become a millionaire. To gain access to this challenge you have to fulfill a set amount of criteria. For example, you will have to be able to monitor the markets and chatroom during trading hours every day, attend multiple live webinars per week, have enough money to trade with… Additionally, you will have to pay an upfront tuition. This means you can't be a part of this challenge if you have a job during trading hours or so. Most importantly, you will have to be dedicated and willing to work. This is very important. You won't become successful without a lot of hard work. Tim and his team know this and will, therefore, make sure you are this in a live interview.
Only apply to the challenge if you are dedicated, hardworking, and have a lot of time. Not everyone will be accepted.
Obviously, this is the best plan as you receive the most content (most of the above content+webinars+challenge chatroom…). But there is no point in applying if you know you won't be able to participate. This will just be a waste of time and money. Don't be sad if you can't fulfill the criteria as you will always have the chance to apply in the future. If you can't fulfill the criteria, I recommend checking out another plan and some DVDs. From that, you will definitely be able to learn Tim's strategy and how to become profitable with it. By doing this, you will be able to learn at your own pace. You can always apply again later. Even Tim's most successful student Tim Grittani started with the Pennystocking Silver membership. With the profits achieved from this, you can potentially get into the challenge later.
Pricing
Pricing for the challenge isn't displayed openly as you have to fulfill other criteria first. Furthermore, the price has changed over the past few years as demand has risen. But you can expect a figure of over $5'000.
My Experience:
My experience with Timothy Sykes has been relatively good. I have been a member for a few months and I am enjoying the membership. He provides tons of educational content.
Tim Sykes is an honest and transparent trader. He displays all his trades openly no matter if loss or win. He often even makes video lessons about his trades to review them. I personally find his teaching style good. He is all about education and I couldn't agree more with that. Education is by far the most important factor when it comes to trading. If anyone ever tells you otherwise, he has no idea what he is talking about. In my opinion, Tim is quite different a teacher and person than he may portray himself in his marketing material and pictures. In many pictures and (older) videos, he seems like a very arrogant guy. But in his video lessons and DVDs, he doesn't seem that bad at all. Especially in recent years, Tim has become much more humble and mature than he once was.
In addition to that, one can really see that Tim is a very passionate teacher. He truly loves what he is doing. Otherwise, he wouldn't be doing it. Tim has earned many millions of dollars both from trading and from teaching. He openly admits that he earns more from teaching than from trading. He even states that he is a better teacher than trader. If he wouldn't love what he is doing, he wouldn't be doing it. He probably would retire or fully focus on trading…
What to Expect:
When signing up for Tim's program, most people expect to become just as rich as Tim. Tim's and his top student's returns are very unique. You won't find any similar percentage gains anywhere else in the finance industry. This doesn't mean that they are impossible to achieve. They aren't based on pure luck. Otherwise, Tim wouldn't have been able to create so many successful students. But this does not mean that they are easy to achieve. Don't sign up to any of Tim's plans and expect to become rich within a few days, weeks, months or probably even years without any hard work. You really have to study a lot, work hard and trade for a long time before becoming successful. No matter how good Tim's strategy is, you will have to work for your success. Even his most successful student wasn't profitable for a year. So don't expect that it will be much different for you. All of his successful students have worked and studied countless hours.
If your plan is to sign up and just watch a few video lessons here and there, maybe one or two DVDs and then expect to trade similar to Tim, you may just as well let it be. This isn't different with any other trading strategy, even if other marketers do say so. Only sign up, if you are willing to work for your success! Ideally, you should solely focus on studying for a few months, before even trying to trade.
Trading is just as much a profession as anything else in life. Every other profession requires a lot of work, studying and often even a lot of money. Why should this be different with trading? You can't become successful without the correct training and education. I even wrote an entire article about this, here.
Tim Sykes: 'Trading is the last piece of the puzzle!'
Tim's Trading Style:
Timothy Sykes mainly trades penny stocks for the very short-term. His holding times range from a few seconds to one or two days max. Usually, he closes his positions either after very few hours or enters before the market close to sell just after the market open the next day. Tim focusses on the best setups only and therefore, he usually only trades a few times per week. He rarely has more than one position open at once. Furthermore, he likes both buying and short selling stocks but in bull markets he prefers buying and in bear markets, he focusses on short setups. His strategy highly depends on technical analysis but some fundamental events/news play a big role as well.
Tim does not try to aim for home runs or 'pick the next Microsoft'. He just tries to profit from parts of big moves and takes one trade at a time.
Tim's strategy is not scaleable meaning that you can't use his strategy if you have hundreds of millions of dollars. It works best with 'smaller' accounts.
Conclusion:
So is Timothy Sykes legit? Yes, he definitely is! His strategy does work and he is probably the most successful trading teacher in the world. Many lives have been changed due to Tim's teachings but none without hard work and dedication.   Is Timothy Sykes for you: Even though his strategy can be very profitable, it isn't for everyone. In my opinion, his strategy/products are only for you if:
You are willing to work, dedicated, motivated and really want it!
You have at least a few hours per week to learn how to trade.
You have a 'small' account. If you have tens or hundreds of millions of dollars, I would not recommend Tim's strategy.
You are willing to invest in your education and future.
If the above criteria are met by you, Tim and his strategy can truly change your life. If you are interested, I recommend doing the following:
1. Subscribe to PennyStocking Silver for one month and consume as much content as possible. (HERE)
If you like what you see and still are motivated:
2. Upgrade your subscription to yearly to save money (and as you need that time anyway).
3. Give the DVD How To Make Millions a try as it is a great DVD especially in the beginning.
4. Watch PenyStocking and Pennystocking Part Deux for an introduction to Tim's strategy, setups and more. If you don't want to spend as much, save money by reading the Penystocking 101 guide instead of buying the PennyStocking DVD.
5. Furthermore, watch Tim's free DVD Trader Checklist.
6. Check out fitting DVDs (for example: Spikeability if you want to focus on buying, ShortStocking for short sellers…)
7. During this time you should also be watching some video lessons (I recommend starting with the newest ones) and potentially reviewing watchlists, analyzing trades…
Click HERE To Visit The DVD Library or Click HERE To Get Started With Pennystocking Silver or The Alerts Membership!
I truly hope you enjoyed this Tim Sykes review. Hopefully, you got a good insight into his different services and have an idea of what to do now. If you have any question, comments or something else, ask me in the comment section below. I will respond as fast as possible.
Some of the links within this Tim Sykes review are affiliate links of which I receive a small compensation from sales of certain items. There are no added costs for you and these affiliate links do not influence the objectivity of my review.