Imagine you could take your trading to the next level with as little as 1 minute per trade. Wouldn't that be awesome?
If you answered yes to this question, I have good news for you. I will present to you a method to cut out all your bad trades so that you can fully focus on the best, winning trades. This method only takes about a minute per trade.

Tim Grittani (Famous for turning $1500 into $7M): "Turn the losses into a positive learning experience by tracking trades."
Tracking your trading performance is essential to your success as a trader. But finding a good way to actually track trades can be hard. In my opinion, Excel is the best way to track trades. The problem with Excel is that you need to create a good Excel trading journal template that tracks multiple dimensions of your trading performance. Creating such a spreadsheet is time-consuming, tedious and generally not an easy task.
Lucky for you, I allocated a week of my time to creating the best possible Excel trading journal template so that you don't have to. Currently, you can gain full access to this Excel trading journal template for only $50 $29.
Watch the following video to find out how the spreadsheet works:
---
Features
Here is a list of all the features of my Excel trading journal template:
It allows you to track up to 6 different strategies simultaneously.
It works with stocks, penny stocks, futures, options, forex, CFDs, cryptocurrencies, spread betting etc.
Both long (buying) and short sale trades can be tracked.
Separate Total P&L, Win percentages, Average percentage gains, Average dollar gains, Average time in a trade, P&L charts, and P&L distribution charts for all six strategies.
Total P&L, Win percentage, Average percentage gain, Average dollar gain, Average time in a trade, P&L chart, Total number of trades, Total commission costs, and Daily/Weekly/Monthly/Yearly P&L for the overall portfolio.
Ability to enter notes and lessons learned for every trade so that you can learn from your trades and actually improve.
Strategy rankings (by total profit, win percentage, average percent gain, and average dollar gain)
Biggest percent win, biggest percent loss, biggest dollar win, and biggest dollar loss
Average percent win, average percent loss, average dollar win, and average dollar loss
P&L vs holding time analysis chart (for 'longer-term' trades)
P&L vs holding time analysis chart (for intraday trades)
P&L vs stock price analysis chart
P&L vs time of entry analysis chart
P&L vs weekday of entry analysis chart
Notes with explanations of the most important things
Unlimited customizability
Lifetime access + access to all future updates
Works on all devices that support Excel (so including IOS and Android)
Excellent Customer Support
Limited Time Offer: Right now, you can gain instant lifetime access to all of this for only $29 instead of $50! Save Over 40%!
---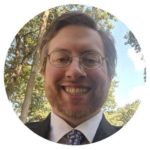 Michael Goode (Multi-Millionaire Trader): "Track your trades separately by strategy. For instance, track dip buys separately from breakout buys, from shorts of overextended stocks..."
---
FAQs
Why do I have to pay $50 $29 to gain access to this template?
Let me walk you through the thought process that I had while coming up with the $50 $29 price tag.
Reason #1
First and foremost, I spent hours upon hours creating this template and I am fully confident that this template can help traders of all kind reach the next level. I too will be using this Excel trading spreadsheet to track all my future trades.
Reason #2
One thing that I looked at when coming up with this price tag is other similar products. Most other trading journal software that I found either cost $150+ or about $29 per month. In addition to that, most of these programs actually have fewer features than my Excel trading journal template.
In other words, my template is both much cheaper and has more features than many other trading journal programs. You literally can get lifetime access to this Excel template for the same price as a one-month membership to other software costs.
Reason #3
If you use this excel trading journal template and actually take the time to analyze your performance, you will become a better trader! Your trading performance will become better. Now ask yourself the following two questions:
Is $50 $29 worth a substantial improvement in your trading performance?
How much is $50 $29 when it comes to potential trading profits?
Obviously, these are personal questions, so I can't answer these questions for you. But just compare this Excel trading spreadsheet to other trading-related products. A lot of people pay thousands of dollars for trading courses and other programs just to become a better trader. So $50 $29 to achieve the same (or an even better) result is definitely not bad.
$50 $29 and much more can easily be made back in a single trade.


That's why $29 isn't the final price. This is a Limited Time Offer!
Why do I need this?
This Excel trading journal spreadsheet will help you track your trades and analyze your performance. Thereby, you will be able to identify what you are doing right and what aspects of your trading could be improved. With this information, you will be able to cut out all the things that you aren't that good at and focus on your strengths. This will dramatically improve your trading performance.
In other words, this Excel trading spreadsheet will help you develop a systematic approach to the markets.
It doesn't matter if you already are massively profitable or still struggling. This will make you a better trader!
Besides using this template to track your own trades, you can also use it to track theoretical trades. This is a great way to explore alternative trading styles without risking any money. This is very common among highly successful traders as they are constantly looking for new and more profitable strategies.
It is important to understand that one huge part of trading is finding a niche that works for you. Not every trading style is ideal for everyone. Trading is about finding the right style for yourself. Just because someone else is able to be profitable with a certain trading style, doesn't mean that it is the right fit for you. This Excel trading journal template will allow you to find the right trading style for you!
"Let your results guide you!"
The following clips of interviews with two top traders perfectly outline the importance of tracking trades:
Why don't I just create an Excel trading journal template myself?
You certainly could create your own Excel trading journal and there would be nothing wrong with that. However, from personal experience, I can tell you that this is a very time-consuming and tedious job. Creating a good and actually useful template certainly isn't an easy task!
If you set it up in the wrong way, your template might be useless…
Furthermore, it comes down to how you value your time. If you think days of work is worth less than $50 $29, then go ahead and create your own. But if you think your time is worth more than that, then get my Excel trading spreadsheet.
I have no experience with Excel, can I still profit from this template?
Yes, even though this template is an Excel spreadsheet, you don't need any special experience with the program to make use of my template. You simply have to enter a few numbers into the spreadsheet. Everything else will be calculated automatically. So you literally don't have to do more than fill out a few simple fields (such as entry date, exit date, entry price…)
The following animation shows what you have to do to make use of this Excel trading journal template. Simply fill out these fields. It truly doesn't take any longer than a few seconds.

---
Conclusion
The importance of tracking trades can't be emphasized often enough! Tracking trades simply is a proven way to become a better trader. If you choose to ignore this advice, you have the wrong mindset to begin with…
My Excel trading spreadsheet allows you to substantially better your trading performance with as little as 1 minute per trade. If this is too much for you, you might want to reconsider your pursuit of becoming a successful trader.
I hope you can see the value in my Excel trading journal template. Remember, this is a Limited Time Offer! Right now, you can save over 40%!
If you are ready to do what it takes to bring your trading to the next level:
---
If you have a tastyworks brokerage account with at least $2000 deposited, you can receive a FREE copy of my Excel Trading Journal Template!
All you have to do is go to the following page and log in to your tastyworks account: https://manage.tastyworks.com/index.html
There you have to scroll down until you see the 'Refer Your Friends' section. In that section, you will see a field in which you can submit a referral code. If you submit the following code and send me proof of it, I will send you a free copy of my premium Excel Trading Journal Template:
Referral Code: KKVTVYQE8N
You can send me proof by sending a screenshot of the referral field after submitting my code to Louis@TradeOptionsWithMe.com
If you have any question, comments, feature requests or anything else, let me know in the comment section below!
If you are experiencing any payment problems, please contact me!