I am very excited to give you this opportunity. I recently created an 'Options Trading Foundation Masterclass'. Basically, this is a 1 ½ hour long Masterclass in which you will be able to build a strong options trading foundation.
After watching this Masterclass, you will know how options work and generally, you will have a knowledge foundation on which you can build upon.
My offer to you is to teach you all the basics and more within slightly over one hour! This is a no BS offer. Unlike all other shady marketers, I won't be selling you any worthless service or product. My Masterclass actually delivers valuable content. I will actually try to teach you something.
I promise, there will be no selling at all! No Bullshit! Only value!
Why?
Because I hate it when these shady marketers waste everyone's time with their shitty offers.
You haven't even heard the best part of this Masterclass yet.
IT'S FREE!
Yes, that's right. I won't be charging you a dime! Do you know what this means?
It means that you have no excuse not to take this Masterclass. If you come up with any excuses, then that is okay. But it will show me and more importantly, yourself that you aren't dedicated enough to become a successful trader. And that is fine. If you don't want that, I have no problem with it at all. Just don't come to me and ask why you are one of the 90% failing traders.
Either you want to learn or you don't. Period!
So what are you waiting for? Enter your best email and I will send you a link to the Masterclass:
*By completing this form you are signing up to receive our educational and marketing emails and you can unsubscribe at any time.
---
What You Will Learn:
All the Option Basics
Options vs Stocks and other Assets
Option Types (Call Options, Put Options, American Options, European Options…)
Strike Prices
Option Moneyness
Expiration Dates and Cycles
Buying vs Selling Options
Trading Options
Contract Sizes
Option Chains
How to Develop the Right Trading Mindset
How to Become a Profitable Trader
And More
How You Will Learn:
Throughout the Masterclass, I will present a wide variety of different examples of all the different concepts discussed so that you can see the theory and practice. Besides interactive examples, there will also be Quizzes to test the presented topics. In my opinion, this is one of the best learning tools. However, don't worry, it doesn't matter if you get something wrong.
Still not convinced?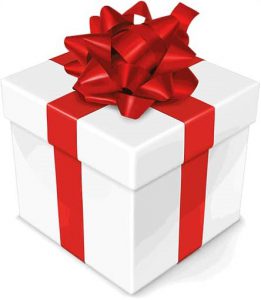 That's a bummer! But there still is hope.
In addition to the Options Trading Foundation Masterclass, you will also receive:
A Free Gift that actually is useful (revealed in the Masterclass)
A 35-Page Assignment Handbook filled with assignments and solutions so that you can practice everything learned during the Masterclass
Who is this for?
This Masterclass is for everyone that wants to get into options trading. It doesn't matter if you are a crazy-experienced stock trader or if you have never put on a trade in your life. Absolutely no prior experience is required for this Masterclass. So once again, you have no excuses!
The only requirement that I have is dedication. If you aren't willing to put in some time into your trading education, don't even bother signing up.
Be honest with yourself. If you don't take advantage of this opportunity now, you never will because you just aren't committed to trading.
One last time, the Masterclass in completely free and I won't be trying to sell you anything. This is not a BS sales webinar! I actually want to help you.
Who is this not for?
Like I just said, if you aren't dedicated and willing to put in an hour to learn, I don't want you on my Masterclass
Why?
Because you just would be wasting your time. There is no point in watching my Masterclass if you aren't willing to take action anyway…
I truly hope you can see the value in my offer. If you do, that's great. See you in a few minutes then!
*By completing this form you are signing up to receive our educational and marketing emails and you can unsubscribe at any time.