Welcome to TradeOptionsWithMe.com
Hi there, I am Louis and I want to welcome you to TradeOptionsWithMe.com,
This article is an introduction to this site and I will try to give you the best possible impression of what the site has to offer. Try to read the entire article. At the end of the article, I will tell you how you can get started with our free education and more.
TradeOptionsWithMe is a site dedicated to helping you reach your financial goals. It does this by providing the necessary help and education on the markets and much more. Luckily for you, all of this content is 100% FREE.
If you are new, you may not know how to get started. I will help you with that. But first of all, let's get to know each other! You can read about me and my story, HERE! But sadly I can't read about you anywhere (yet). But to change that, I would like to give you the first task of your success story. Please let me know who you are, what your goals are and how dedicated you are.
Who are you?
What's your name and where are you from?
Why are you interested in the markets and how did you become interested?
Have you any experience in trading?
Any successes?
What are your goals for the next month/year/5 years…?
How much time are you willing to put in (per day/week/year)?
Try to answer all these questions, if possible. I know this may seem boring and unnecessary to some of you. But it is important to follow along and accomplish all the tasks from the beginning. This is where your success story begins. Not only will I get to know you better and potentially be able to help you now or further down the road, but you can also come back in the future and check back on your goals, revise them and check if you accomplished them. In addition to that, you can check if you have put in the 'promised' time. If not, this can motivate you, to change that.
---
My Vision
I want this site to be more than just a website, you visit once and never again. This site is supposed to be the starting point of your story. I want this site to be your guidepost and me to be your guide. If you ever feel lost or need guidance, you can come back to TradeOptionsWithMe.
I will try to help you as much as I possibly can, so never hesitate to ask about something that concerns you. Additionally, please always tell me when you have recommendations and/or feedback for me and TradeOptionsWithMe.
"How many success stories are you going to read before you write your own?"
---
Options Trading Education
As you probably may have noticed by now, this site mainly focuses on options trading. It doesn't matter how familiar you are with options. I offer education for every skill group. Currently, there are three courses available:
Beginner
Intermediate
Advanced
The courses are based on each other, so try to start at the beginning unless you are completely sure that you are familiar with the previous concepts. I tried to make the courses as variable and entertaining as possible. I added many graphics and even video lessons to make the in-depth articles easier to understand and as spicy as possible. Each course ends with a quick quiz to check the knowledge gained from the course. But don't worry, the quiz can be taken as often as desired.
Remember, education is the most important thing when it comes to trading!
Posts
Furthermore, there are plenty of articles that don't specify on options trading, but rather on the markets in general and other concepts. New articles are posted regularly under the 'Posts' tab. These cover a huge range of topics.
Strategies
Additionally, I have thorough strategy-breakdown articles/videos under the 'strategies' tab. This is where I explain different option trading strategies as good as possible. This is ideal to get to know a big variety of different trading strategies to potentially try out.
Live Trades
Under the 'Live Trades' tab, you can get a sneak-peak of my trading.  I have begun to trade in a new, smaller broker account where I pick a given number of trades from. The chosen trades are then presented and explained here. This can give you a good idea of how I find, enter, manage and exit trades. Here, I also try to choose a good variety of trades, so I don't only show winning or losing trades.
Reviews
Last but not least, comes the 'Reviews' tab. This is the place to look at if you are searching for further trading related products as for example broker platforms, software, books or some other education trading site. Here I reviewed some of my favorite products and services. Note that I have an affiliate partnership with some of these companies. This doesn't mean that I am not honest about these products. I only choose to review a few selected services, I personally believe in. Even if I earn money from certain sign-ups, I am still as honest as possible about the recommended products. This is also how this site 'survives'. Without these affiliate partnerships, I would not be able to offer free education and more. In my opinion, these partnerships are the best way of monetizing this site without influencing the user experience in a negative way.
Options Trading Foundation Masterclass
This is a 1 ½ hour long Masterclass in which I teach you all the option basics and much more. The entire Masterclass is completely free of charge and I highly recommend taking advantage of this amazing opportunity! This is ideal for beginners. But even more-advanced people can learn a lot from this Masterclass.
If you want to learn more, sign up and attend my free Masterclass, click here!
Resources
The resource page is a page where some useful trading resources that I recommend are listed. Everything from brokers, books, software to education, news sites and much more is included on the resource page. I personally use most of the listed resources on a daily basis and therefore recommend them.
Check out my options trading resources!
---
How to get started?
After getting to know each other, I would love to introduce you to my options trading courses. I offer an options trading email course that should get you started with learning. In it, you will learn everything from the complete basics to more advanced concepts. I really recommend it no matter at what level you currently are. The best part is that the course is 100% for free!!!
If you are interested in the course, just enter your name and primary email at the bottom of this article. I will send you structured training resources every few days for you to look at. The lessons consist of articles, videos, graphics, cheat sheets, quizzes and more. In addition to the trading course, I will also send you a free copy of my trading glossary. This should be used during your learning process. As soon as you run into unknown words or phrases, you can look them up in the glossary.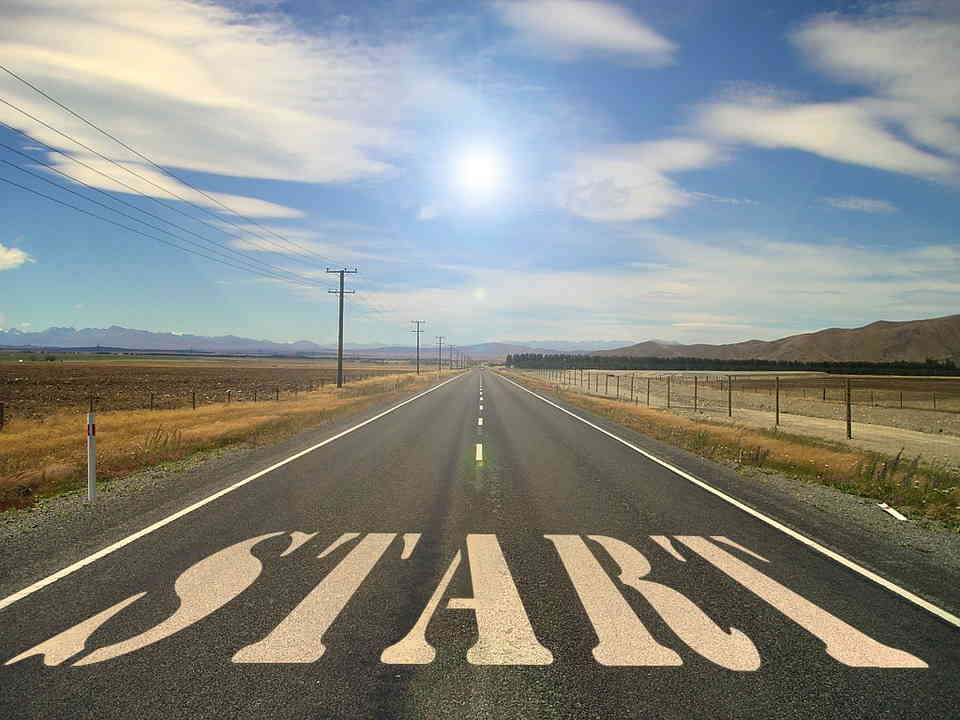 You should really try to go through the lessons carefully to understand the contents, even if it takes multiple tries. Back when I learned how to trade, I found out that you learn much better when taking notes. So think about doing that. Afterward, it is a good idea to use the additional content provided to your advantage: analyze the live trade examples, get to know more strategies, read the articles/watch the videos…
You may feel overwhelmed now, but don't be. Yes, there is a lot to do and the road ahead isn't easy. The beauty of online courses and sites like this one is: you can learn at your own speed. If you don't understand something the first time, who cares? Just read it once or twice again. I have one final tip for your education and that is: be consistent! You don't have to put in tens of hours every single day. Make a schedule that fits you. If it's only once a week, so be it. But do it on a consistent basis like one hour per day or X amount of hours per week…
Just remember, this is no 'get rich quick' scheme. You won't get 'filthy' rich in the next couple of days, weeks or even months. You have to put in the work and you will see the results. So please try to have somewhat realistic expectations.
To get started for free, enter your primary email below! I will send you all the necessary training resources for you to become an options trading expert.
*By completing this form you are signing up to receive our educational and marketing emails and you can unsubscribe at any time.
I hope you will enjoy the stay and learn a lot. If you ever have a question, never hesitate to contact me personally or leave a comment.
Cheers and Good Luck,
Louis
Founder of TradeOptionsWithMe.com