If you want to improve your trading in an easy, fast and most importantly, in a proven way, you have come to the right place! If you are willing to put in a few minutes per trade, I will present you a way to take your trading to the next level.
The simple solution to improving your trading profitability is tracking your performance! Tracking trades is an essential part of becoming a successful trader.
To prove this point, I want you to watch a short video. It contains parts of two interviews with Tim Grittani and Michael Goode. Both of these traders have insane track records. Just take a look at the following profit chart of Tim Grittani:
As you can see, Tim Grittani is a massively successful trader. In the following interview snippets, he and Michael Goode (another multi-millionaire trader) reveal what it takes to make it as a trader!
These two traders are just two examples of very successful traders that put a lot of emphasis on the importance of tracking trades. No matter what you are trading and what your trading style is, you have to track your trades! It doesn't matter if you are an options trader, futures trader, stock trader, Forex trader, day trader, swing trader or any other type of trader.
So now you know the significance of tracking trades to improve your trading performance. Therefore, let us move on to different methods of tracking trades now.
Tim Grittani: "Turn the losses into a positive learning experience by tracking trades."
---
Need an Excel Trading Journal Template? Go Here! 
---
How to track your trades?
There are three main methods to track trades. These main ways to track your trades are:
Using pen and paper
Using dedicated trading journal software
Using a general-purpose program to track trades (e.g. Excel or other Spreadsheet software)
But which of these methods is best for tracking trades?
In my opinion, general-purpose programs such as Excel is the best solution. Let me tell you why next.
First of all, pen and paper definitely is an option. However, this will take the longest time because you would have to write down and calculate everything manually. Furthermore, you can't really analyze your performance unless you spend hours upon hours calculating and preparing different stats and aspects of your trading. Therefore, I would consider tracking trades with pen and paper a waste of time!
What about trading journal software?
This is definitely a better solution than pen and paper. The main problems that I have with these programs are that they are quite expensive, they have limited features/customizability and frankly, I don't think they are very necessary.
One of the best trading journal software that I know is Edgework. It costs $169. But I don't think it allows you to track options trades and it has other limitations as well.
Another dedicated trading journal software (that allows options trading) is called Trading Diary Pro. It costs $149. But even at that price, you won't get access to everything/all future updates.
Besides these two programs, there are different trading journal programs as well. Most of them are in a similar price range. Some are even paid on a monthly basis (e.g. $30/month). So as you can see, these programs aren't cheap and may have some limitations.
The Best Alternative to Trading Journal Software: Excel
Instead of spending a lot of money on such software, I just recommend using Excel, Google Spreadsheets or a similar program. Doing this won't only save you money. But it will also allow you to track whatever you want to track and how you want to track it.
With that being said, if you decide to use Excel or a similar program to track your trades, it is important to create a good spreadsheet. Otherwise, there is no point in even tracking your trades. Let me give you an example of what not to do:
A lot of people that use Excel as a trading journal simply create a table with entry price, exit price, position size, ticker symbol (and potentially one or two other similar metrics). Only doing this is POINTLESS! Your trading won't change at all if you track your trades like this.
By doing this, you simply see your profitability… This can be seen in every broker platform as well. So it is not more than a waste of time!
So what should you do instead?
First off, the more metrics you track, the better. If you track more things, you will be able to improve your trading from multiple different angles.
More Data = Better Insight = More Potential For Improvements
Furthermore, you should NEVER only track the numbers and other concrete stats. You should ALWAYS add notes to trades in your trading journal.
Always answer the following questions:
What was your plan?
Did you stick to your plan?
How did the trade go?
What did you learn?
What could you do better next time?
…
If you skip this part, you won't learn from your trades. It is extremely important to reflect on your trade, your plan, and its execution. Otherwise, you won't be able to avoid the mistakes that you made on your next trade.
In addition to notes, you should also add different graphs to visually analyze your performance. There is nothing worse than having a huge spreadsheet filled with different numbers and notes. You can't really do a whole lot with this. That's why you need summaries and visual representations of different aspects of your performance.
Here is a list of a few things that every trading journal spreadsheet needs:
Total P&L
P&L Graph
Win Percentage
Average Percentage Gain/Loss
Average Dollar Gain/Loss
Daily/Weekly/Monthly/Yearly P&L
P&L Distribution Chart
And More
Besides this, you should ideally be tracking even more stats. But another important thing that every trading journal has to do is track trades/setups separately. You might remember from the video that I showed you earlier that Tim Grittani and Michael Goode constantly emphasized the significance of tracking different setups differently.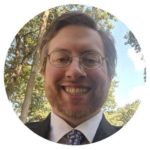 Michael Goode: "Track your trades separately by strategy. For instance, track dip buys separately from breakout buys, from shorts of overextended stocks..."
Different things are different. So it's a huge mistake to track all your trades together. This will just make the results useless. Let's say you have three different strategies that you use very regularly. If you would track all of them together, you couldn't analyze which strategies are working and which aren't. Furthermore, you couldn't learn from your mistakes because a mistake on one of the strategies isn't necessarily a mistake on a different strategy.
But if you would track all three strategies separately, you might find out that the majority of your losses come from one of the strategies and you, therefore, you should rather focus on the other two profitable strategies. Additionally, you could find aspects that you could improve for each strategy.
Hopefully, this example shows the importance of tracking different setups separately. Tracking different strategies separately also means that you should track all of the above-mentioned metrics for EACH strategy separately. So you should track the P&L, Win Percentage, Average Gain/Loss, Graphs and the other metrics separately for different strategies.
Don't want to create your own Excel Spreadsheet?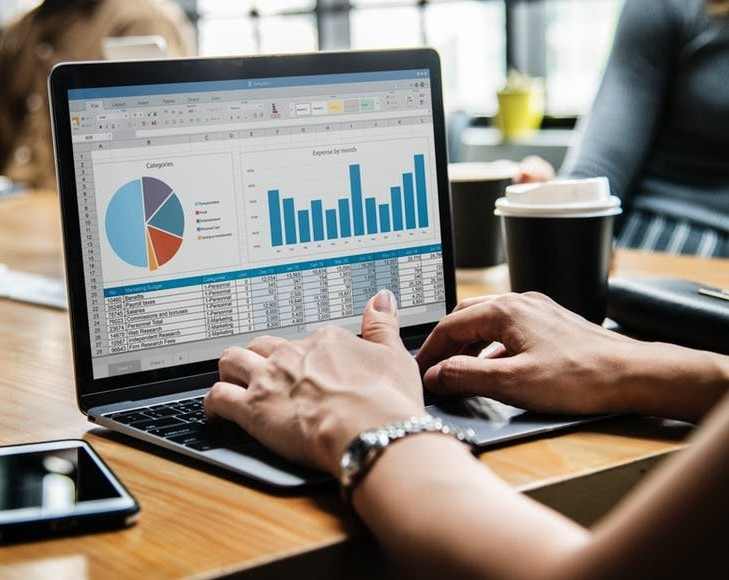 As you can see, creating a useful Excel spreadsheet that actually can improve your trading performance isn't easy. Creating a really good Excel trading journal takes a lot of time. From personal experience, I know that this can be a very overwhelming thing. That's why I want to make you an offer.
Recently, I sat down and fully focused on creating the best possible Excel trading journal for an entire week. It was a very tedious process. However, I am very satisfied with the end result and I am definitely planning on using this Excel trading journal template to track ALL my future trades.
So if you want to save yourself the time and hassle of creating such an Excel trading journal template, you can use mine.
To learn more and to gain access to my Excel trading journal template, go HERE.
---
Conclusion
Hopefully, this article made the importance of tracking trades clear. Tim Grittani and Michael Goode are just two of many successful traders that revealed how essential tracking trades was to their success. So if you take one thing away from this article, it should be:
TRACK YOUR TRADES AND LET YOUR RESULTS GUIDE YOU!!!
There are multiple ways to track your trades. But the most useful, cheapest, most convenient and generally, the, in my opinion, best trading journal software is a spreadsheet program like Excel. However, even though tracking trades in Excel is great, it can be quite hard and definitely time-consuming to create a good and actually useful Excel trading journal template.
But luckily, you don't have to create your own, if you don't want to! You can use my Excel trading journal template that allows you to analyze a multitude of different dimensions of your trading performance.
Check out my Excel trading journal template now!