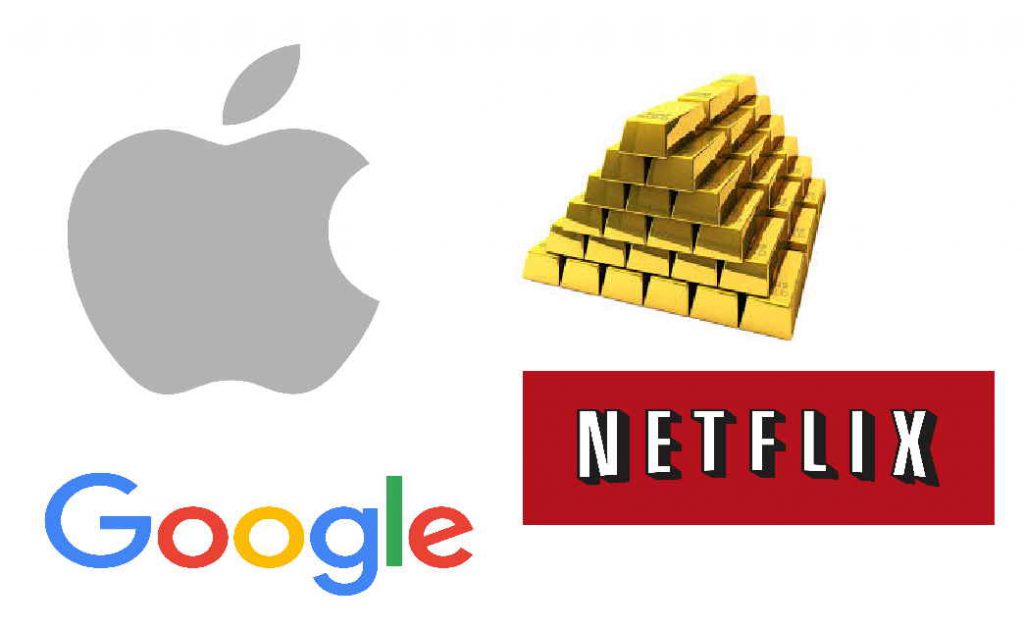 What are Options in Trading:
Options are a special kind of derivative. Options/derivatives in trading are special because their pricing is not controlled by themselves, but by other things. What I mean by this is that an option (or another derivative) is linked to an underlying asset which controls the option's price. This underlying asset/security can be almost anything. It can be a Stock, an ETF, a Commodity, a Market Index etc. Nowadays, you can trade options on almost anything. For example, you can trade options on Apple, Google, SPY, SPX, Gold, Netflix…
With options, you can profit from all these big name stocks without even owning them. Oher derivatives like futures work quite similar to options. But we will get into how options work in the next lesson.
---
Are Options Complicated:
Many newcomers to the stock market or even options trading beginners shy away from options rather fast. This is because most people think that options and other derivatives are very complex and hard to understand. But this is not necessarily true. Even though there is plenty of math behind options, it really isn't necessary to understand the math fully. That means you can make money with options without knowing everything about them and their mathematical correlations. But this doesn't mean that you shouldn't educate yourself first! You should definitely know what options are, all the basics and have a trading plan/strategy that works. You just have to find a good place to learn this. That is why I started this website. I want to teach you all the basics of options trading and afterwards teach you a profitable and proven way to make money with options.
---
Video Lesson
Watch the following video to learn why you you should trade options:
---
Advantages of Options:
Options offer you endless possibilities to make money. They are extremely versatile compared to stocks. With stocks, you can basically buy or sell assets and that's it, which means that the stock price either has to go up or down for you to make money. But with options, you can choose between four main option types (short put, long put, short call, long call), then you can choose from many different strike prices and finally from multiple expiration dates (you will learn more about strike prices and expiration in the next lesson). It is even possible to combine different options at once to create more advanced spreads, which really gives you endless possibilities. There are literally hundreds, if not thousands, of different options strategies to use for every market scenario imaginable. You can make money on moves up, down, no moves, small moves, moves to specific prices etc.
Another great thing about options is that you really don't need that much capital to start with. If you want to trade the stocks of big-name companies like Apple, Google etc., you would need a lot of capital. With options, you can trade in these great liquid assets with very little capital. This is because options use something called leverage. One option contract normally controls 100 shares of the underlying asset. This means that you even can make a lot of money on very small or no moves at all.
This also means that you can lose a lot of money on small moves. But don't be scared just because you trade with leverage, doesn't mean that you immediately will blow up your account and lose a lot of money. If you educate yourself before actually risking any money, you will learn how to trade with leverage without over-exposing yourself while still enjoying the benefits.
---
Recap
Here is an Infographic summing up some of the key takeaways from this lesson:
(If you want to use this infographic, go ahead. Just make sure to link back to this article.)
Continue your training here: NEXT