Your choice of a broker is one of the essential steps of your trading journey. If you are serious about trading, you sooner or later won't get around opening a brokerage account to actually start trading. This broker will likely be a big part of your trading and therefore it is important to pick the right broker. Here are some helpful tips and tricks to help you find the best possible broker for your individual needs: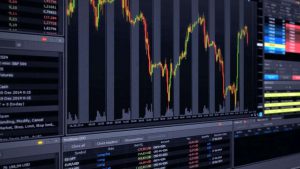 1. Regulation
Regulation is the most important factor when picking a broker. It is not commissions, features or anything else. Regulation is what distinguishes the real brokers from the fake, illegal and scam brokers. So the first thing to look at when looking at a broker is the regulation. Is the broker regulated? If yes, where? Ideally, a broker should be regulated by big institutions like the SEC or FINRA. Regulations from countries like Cyprus or the Bahamas aren't as ideal. But the most important thing is still that the broker is regulated at all. This should guarantee that the broker is not a scam. When checking for regulation, don't only look at the broker's own website. Look at the claimed regulators side to get the proof.
2. Investment Products
The next important aspect to look at is, in my opinion, the available investment products. Here the question is what do you want to trade: stocks, penny stocks, commodities, options, futures, currencies, cryptocurrencies, binary options…? If you want to trade options, you have to find a broker that actually offers options. More available investment products aren't necessarily better. If you mainly want to trade one asset class, a broker that focuses on that class is probably better than a broker that offers many different classes, but only very restricted. The brokerage Tastyworks is a great example for that. Tastyworks are specialized in options and they do an amazing job. But they aren't really a too good broker for someone that isn't interested in option trading.
3. Features
Another significant area should be the available features. What features does the broker have and what features do you need for your trading and your trading strategy? The broker ideally should have the features that you need. Many brokers are compatible with third-party software like MetaTrader or Tradingview. These focus on charting and technical analysis. So if a broker doesn't have the best charting and technical analysis features, check out software like this. Example standard features: watch lists, basic charting, indicators, drawing tools, paper trading…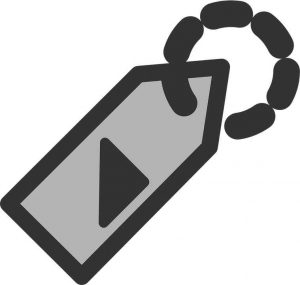 4. Pricing And Commissions
Now finally pricing and commissions. Even though this is important, it actually is not the most important thing. Many people focus way too much on this when picking a broker and end up with some scam broker or very limited broker with wide spreads and bad order executions. Don't look for the cheapest discount broker that you can find. Search for brokers that offer all the above and then compare pricing between those that fall in this category.
Brokers normally either make their money from commissions per trade or wider Bid/Ask spreads. If a broker charges you, just to use it, don't use it! Either you have to pay a few Dollars for each entry (and exit) or you get wider spreads and get filled at a little worse pricing. Forex brokers usually use wider spreads instead of commissions. But not one of these is better than the other. If a broker advertises with no commissions, it probably doesn't mean that they are 100% free. They probably just have wider spreads to make their money.
5. Platform And Devices
Furthermore, the trading platform itself is very important. As I said earlier, you will most likely spend quite a lot of time using the broker platform. Therefore, it should be easy and intuitive to use and navigate. Optimally, you should be able to customize it to your own taste. Nevertheless, don't be scared off from 'too complicated' looking platforms. After a while, you will get used to most platforms.
Additionally, the availability on different devices is a factor to consider. It can often be very handy to be able to check some positions or to even trade from mobile devices. Many brokers offer an IOS and/or Android application. Otherwise, try to check how the web platform works on these devices.
6. Minimum Deposit
The minimum deposit could affect your decision as well. If you want to start with a small amount, a broker with a minimum deposit of 10 000$ is probably not suitable for you. Many brokers have no or very little minimum deposit requirements nowadays.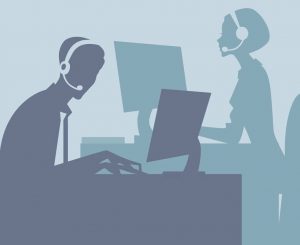 7. Customer support
In addition to that customer support could play a role as well. When trading, you risk your hard earned money and if any technical difficulties occur, you would like to know what is going on and resolve the problem as fast as possible. This is what customer support is there for. Most good brokers do offer a live support chat to help you. You may want to try out this live chat before opening an account.
Bonus: 8. Community
If you are interested in social- and copy trading, the existing community does play a deciding role. Social brokers with large communities are more attractive than ones with small communities. This is the case because the more people, the more opportunities and more inspiration.
What Not To Look Out For:
1. Highest Leverage:
Leverage should definitely not be one of the main deciding factors when picking a broker. Higher leverage is not necessarily better. Too extreme leverage can sometimes be a sign of a not 100% legitimate broker. I personally would not sign up at a broker that offers higher leverage than 1:200. You will never ever need more than that. 1:200 leverage already means that you can lose 200$ on a 1$ wide move with an investment of only one single Dollar. Too high leverage is probably the number one reason why many people blow up their account.

2. Promises Of Easy Returns:
Promises of easy returns should not be taken seriously at all. Your profit solely depends on you and your trading. Your broker does not change that. So if a broker promises that you will make tons of money in a short period of time, don't sign up. They probably won't be legitimate.
3. Advertisements
Just because you have seen many great ads that make a broker look awesome, does not mean that it is good. Try not to get influenced too much by ads. These will always be extremely subjective and portray the broker in the best possible way.
4. Promotions
Don't focus too much on promotions. Even though some brokers do offer very intriguing promotions for new clients, this shouldn't influence your choice too much. If a broker has a very good promotion but does fit to your trading style, do not choose it. Promotions only are good for the short term, but trading should be thought of as a long-term business. For example, 50 free (no commissions) trades may be a nice start but it won't make a broker better in the long-term. So don't make promotions the main criterium when choosing a broker.
Conclusion:
The choice of a broker is an important one. You will have to deposit your money into a brokerage account and will most likely spend a substantial amount of time on a broker platform when trading. Therefore, this choice shouldn't be rushed. Try to read many reviews from many different sources to get the best impression of a broker platform and try to compare different brokers in different aspects. Furthermore, try to narrow down your choice by setting certain criteria so that the broker fits your individual needs. Just because a broker is good for you does not mean that it is good for me or someone else. It depends on your personal needs and your trading style. Generally, your broker should be regulated, trustworthy, not too expensive and have a lot of features that you want. Additionally, I wanted to say that it is completely normal to have some troubles understanding new broker platforms at first. You will get used to it after a while using it.
But don't be too obsessed with your choice of a broker. Yes, it is important, but it is not a choice that can be made once and never again. You can always change your broker if it does not satisfy your needs. So please don't spend weeks trying to decide what broker to use.
I truly hope you enjoyed this article!
If you still don't know what broker to choose, you could check out my review of tastyworks (the broker that I use)!