The most asked question that I get about algorithmic trading is which algorithmic trading platform is the best? I created this article to comprehensively answer this question. In this post, you will learn about 5 algorithmic trading platforms, their pros & cons, and which of these platforms is the best choice for you!
---
Important Features of Algorithmic Trading Platforms
Before I get into the actual algorithmic trading platforms, let me quickly present which criteria to look at when evaluating which quant trading platform is right for you.
Asset Class
First and foremost, you will want to look at which asset types the algorithmic trading platform supports. If you want to trade Forex, you can't use a platform that only supports equities. Depending on whether you want to trade stocks, Forex, crypto, futures, or options, you will have to find a platform that supports these assets classes.
Live Trading Support/Broker Integration
Sadly, not all algorithmic trading platforms allow you to trade through them. If the platform provider isn't a broker itself, they will have to support broker integration. Depending on your choice of broker, the platform might or might not allow you to link your algorithm to that broker. Some platforms don't support live trading at all which means that you can't trade through them. Instead, you can only use the platform for research and development purposes.
Some platforms also allow you to paper trade your algorithms (also known as walk-forward testing).
Data
Access to extensive and high-quality data is a necessity for algorithmic traders of any kind. Some of the platforms that I am going to present allow you to use their data inside of their platform for free. In my opinion, this is one of the best features of these platforms since getting quality data yourself can be very cumbersome and very expensive.
Intellectual Property
One of the biggest concerns of algorithmic traders is maintaining the intellectual property of their algorithms regardless of where the algorithm was developed. That's why it is important to find a platform that does not claim ownership rights of the algorithms developed on their platform. In my opinion, this issue is especially relevant for more advanced traders.
For those that want to maintain secrecy at all costs, some platforms even offer solutions that allow you to develop your algorithms locally directly from your own computer.
Programming Languages
Due to obvious reasons, not all platforms support all programming languages. So if you have preferences as to which language you want to use to develop your trading algorithms, you should find a platform that supports your desired language. But note that even when a platform supports a programming language that you are familiar with, you will still have to learn the platform's API to effectively develop algorithms on their platform.
Documentation/support
Speaking of learning to use a platform, depending on the available documentation and availability of tutorials this can be everything from very straightforward to very tedious. More established and popular platforms will usually have a lot better support as well as a helpful community which can be a big plus compared to smaller newer platforms with no to little tutorials.
Generally speaking, well-known open-source platforms will have much bigger, active, and helpful communities behind them than non-open-source options. Another big advantage of open-source software is the accompanying transparency.
Competitions & Licensing Opportunities
Certain platforms host regular competitions that allow you to submit trading algorithms that meet certain requirements. If your algorithm performs well enough compared to the other submissions, you will be rewarded with cash or other prizes.
Some platforms also offer the ability to get recognized by institutional investors and which comes with the potential for institutional licensing of your algorithms.
---
The Best Algo Trading Platforms
Quantopian
Quantopian once was the biggest and most popular algorithmic trading platform. They offered a rich collection of free equities and futures data as well as a great platform to backtest and research trading strategies. Sadly, they slowly started to remove more and more features such as paper trading, competitions, and other features over the past few years. As of November 2020, Quantopian has decided to discontinue all their offerings. This means Quantopian no longer is an algorithmic trading platform that can be used. Luckily, there still are other great algo trading platforms. One such platform actually launched at the same time as QuantConnect and it is still growing at a rapid pace. This platform is called QuantConnect and we will discuss its pros and cons next.
---

QuantConnect
QuantConnect is a quant platform that supports a very wide range of asset classes including equities, futures, Forex, crypto, options, and CFDs. As far as I know, QuantConnect is the only major algorithmic trading platform that supports options trading. Besides allowing users to trade these assets through various brokers, QuantConnect also offers tons of free data. The list of currently supported brokers by QuantConnect is:
Interactive Brokers
Oanda
FXCM
GDAX
Bitfinex
Alpaca
Furthermore, QuantConnect also allows you to paper trade your algorithms on their platform. Note that trading directly through QuantConnect requires you to pay for a live server. Luckily, the prices are very reasonable starting at $8/month. Furthermore, QuantConnect offers generous discounts for students and teachers.
The languages that QuantConnect supports are Python and C#. QuantConnect has a big, active, and ever-growing community that can help you with potential questions and comments. In addition to that, QuantConnect also has a boot camp tutorial series which offers a great introduction to the platform and their API.
Another great feature is QuantConnect's competitions that allow you to design algorithms that meet the competition requirements and compete with other members of the community. The winners of these competitions receive cash prizes as well as the possibility to get institutional licensing for their algorithms. The competitions are usually sponsored by hedge funds.
QuantConnect's platform also acts as a marketplace for algorithmic trading strategies. This means that you can trade through other people's algorithms or let other people trade through your (black box) algorithms and earn fees by doing this.
On their website, QuantConnect promise to protect your intellectual property of all their users. But if you don't want to take their word, they also offer the option for you to locally self-host their open-source trading engine (LEAN) without directly using their platform. But note that this will be a lot more tedious and inconvenient compared to just using their website.
With that being said, I'd say that QuantConnect is the best all-round platform since they support so many asset classes, allow you to trade your algorithms directly from their platform, have a rapidly growing community, and host great competitions that offer a lot of potential for the participants.
---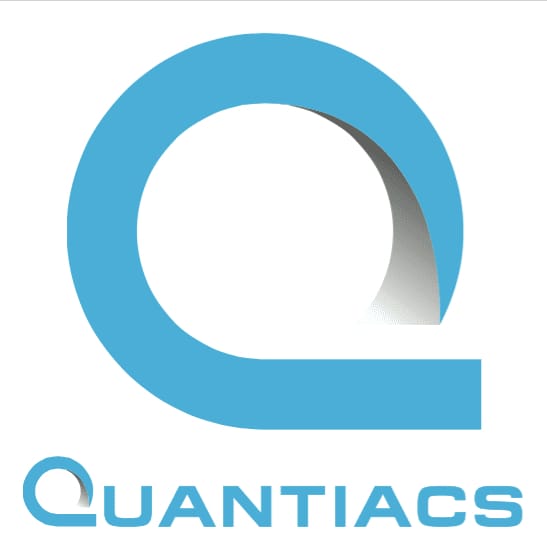 Quantiacs
Quantiacs is yet another popular quantitative trading platform. They support both equities and futures trading strategies.
Similarly to Quantopian, Quantiacs does not allow you to directly live trade your algorithms through a broker on their platform. Instead, the main idea behind Quantiac's platform is for them to find good user-made algorithms, and fund them with capital. The users that get chosen receive half of the performance fees generated through these algorithms with no downside risk.
Like QuantConnect, Quantiacs also is a marketplace for strategies. But different than QuantConnect and the other platforms discussed so far, Quantiacs is not a web-based platform. Instead, you will have to download their open-source development kit and can then develop your algorithms locally on your machine. The toolkit is available for both Python and MatLab. When you feel like your algorithm is ready, you can upload it to the Quantiacs website to test it and submit it to a competition. Speaking of competitions, Quantiacs is the platform with the biggest prize money pools out of all the quant platforms mentioned here.
All in all, Quantiacs is a great platform for competitions, prize money, and licensing your algos while keeping your intellectual property. With that being said, Quantiacs is not the right platform for those that want to trade their own algorithms. Furthermore, compared to other platforms, the data offered by Quantiacs is relatively limited.
---

MetaTrader
MetaTrader is one of the most popular Forex trading platforms on the market. Besides the clean and feature-rich platform, MetaTrader also supports automated trading with their MetaQuotes programming language (MQL) which is based on C++.
Due to the platform's immense popularity among Forex traders, you will be able to find countless tutorials and guides all over YouTube and other websites. To be able to use MetaTrader and their auto trading platform, you will need to download and install their platform.
Like some of the other platforms, MetaTrader also allows you to buy and sell algorithms on their platform. But due to its mainstream appeal, a lot of the available algorithms are of poor quality or not very well researched which is why I would not recommend buying someone else's automated trading strategies.
Since MetaTrader is not solely an algorithmic trading platform, certain aspects of their platform might not seem as well polished for algorithmic traders as some of the other algorithmic trading platforms discussed in this article.
MetaTrader is best for those that want a great Forex trading platform that focuses on discretionary trading and market analysis but also supports automated trading.
---
Build Your Own
If you don't want to rely on any platform, it is also possible to build your own algorithmic trading platform. To accomplish this, you will need to find a broker that has an open API. You need this so that your algorithms can directly communicate with the broker to send trade orders and receive data. Here is a quick list of a few reputable brokers with public APIs:
Alpaca
Interactive Brokers
E*Trade
TradeStation
and more
Next up, you will need a data provider. In my opinion, this is the biggest struggle for retail traders. If your broker doesn't provide you with data, you will either have to find free data which can be very unreliable or pay for data. Sadly, quality data can be very expensive.
If you have a broker and a reliable source of data, you just need a way for you to run your algorithm on an ongoing basis so that it can trade for you. To accomplish this, you will usually have to set up some kind of server which usually isn't free either.
Creating your own algorithmic trading platform gives you more control than all the other options. Furthermore, it can be a fantastic learning process. Nevertheless, I don't recommend it if you are just starting out since it comes with a lot more work than just using a platform such as QuantConnect.
But if you are more advanced and prefer to host your own algorithms, it is certainly an option to use platforms such as QuantConnect for the research process, but use your own system for the trading portion.
---
Conclusion
| | Asset Classes | Live Trading | Language | Verdict |
| --- | --- | --- | --- | --- |
| Quantopian | Equities, Futures | No | Python | No Longer Available |
| QuantConnect | Equities, Futures, Options, Forex, CFDs, Crypto | Yes | Python, C# | Best All-Round |
| Quanticas | Equities, Futures | No | Python, MatLab | Best for Competitions |
| MetaTrader | Forex | Yes | MQL | Good for Basic Forex Systems |
I hope this article gave you a good overview of some of the best algorithmic trading platforms. In conclusion, my number one recommendation for people just getting into algorithmic trading is QuantConnect. They support the most asset classes, have a great community behind them, allow you to live trade, and have tons of free data. This and more makes them a great all-round platform to learn quantitative trading.
I recently created a free algorithmic trading video course using Python and the QuantConnect platform. In this course, you can learn everything you need to know about the algorithmic trading development process as well as how to code actual trading bots. This is a great way to get started, so if you want to get into algorithmic trading, make sure to check it out.
Watch my free algorithmic trading course here!
If you have any questions or comments, make sure to let me know in the comment section below.
Some of the links within this article are referral links of which I may receive a small compensation. There are no added costs for you and these referral links do not influence the objectivity of my content.