One of the most commonly asked questions is: how much money do I need to start trading? Many people want to know this. The answer to this question is not short, because there really is no one right answer. It really depends on many things. Nevertheless, I want to try to break down the question and give the best possible answer in this article.
What do You want to trade? How much Money do You need to Start Forex Trading vs Options vs Stocks vs Penny Stocks…?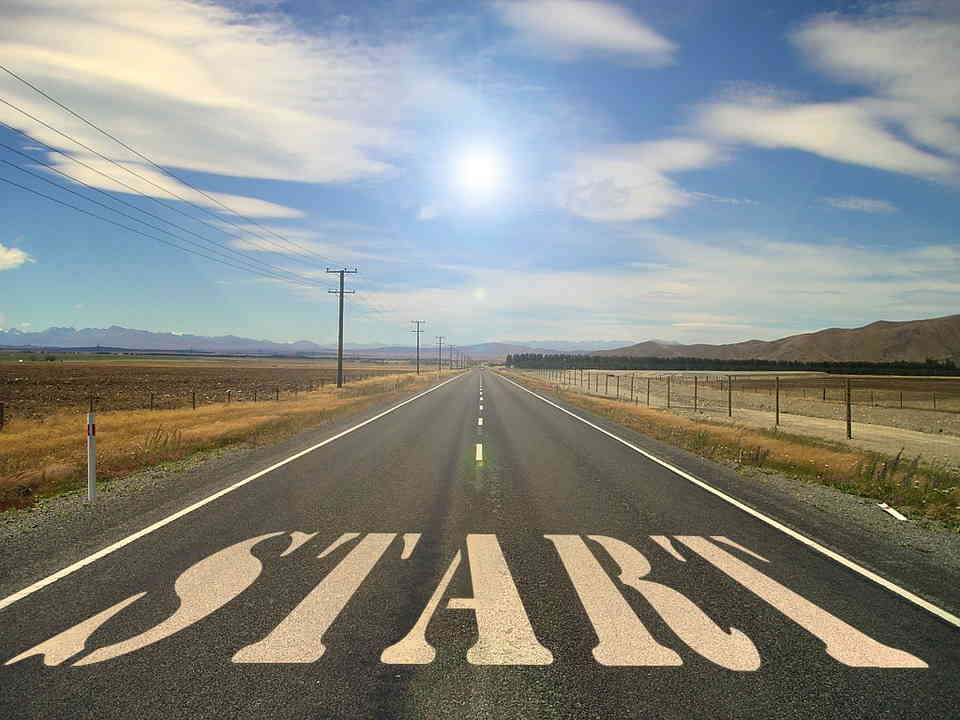 The first thing to consider when answering this question is, what do you even want to trade or invest in. Trading is a very broad term. You can trade many different things and be profitable doing so. Here are some examples: stocks, penny stocks, options, commodities, Forex, futures… Depending on what you choose to trade, you may need different amounts of money to start. How much to start trading stocks is a totally different amount of money than how much you need to start trading options. For example, you would need much more money to start trading stocks than you would need money to start trading penny stocks, options or even Forex. This is because to buy a stock, you have to pay the full amount that that stock is worth. In stocks, this amount is usually quite high (often multiple hundred of Dollars). Even if you had enough money to buy one or a few stocks, it would probably not be enough, because you ideally should own or at least be able to own more than a few to really make money. Penny stocks require much less start capital because they simply are much cheaper. A normal stock may cost a few hundred Dollars, whereas a penny stock may only cost a few pennies, just like the name implies.
Options, futures and Forex typically also require less start capital, because they use something called leverage. Leverage lets you control an asset or more for the fraction of its cost. Therefore, you may only need a few Dollars to control a hundred Dollar asset. If you know what you want to trade, the next relevant question is:
What do You Want to Achieve/Goals?
The next big thing that the start capital depends on is what you want to achieve with the money. Do you want to live from it, do you want to passively grow your account or what is the goal? If you actually want to trade for a living and earn a lot of money from it, you would, of course, need much more money than someone that is just looking for some smaller account growth. I would say, the more passive your trading style becomes, the less money you actually need to start. With a more aggressive trading style, you can have much more losing trades than with passive strategies. To withhold these losses, you will require a bigger trading account with more capital. For example, a very passive strategy would be to buy and hold stocks. This would not require much capital, as you basically can buy one security for a relatively small amount and then just wait. On the other hand, a less passive strategy would be to constantly buy an sell assets for small profits (more or less day trading). This would need more capital, because you often have more positions on at once, enter new positions when others are still on, have more losing trades. Less time invested leaves less time for the position to be profitable.
In addition to the trading style, you have to decide on your risk tolerance. Are you okay with having a lot of risk on at once or not? Again, usually the more passive your strategy becomes, the less risk you have to take on. What is more important to you, probability of profit or max profit/loss or risk/reward…? There is no correct answer to this question. This just depends on you and your trading style.
A credit spread is a good example for this. If you choose to increase your probability of profit (move your strikes further OTM) on a credit spread, you max loss will go up and your max profit will go down. So theoretically you will need more money on a very high probability credit spread than on a low probability credit spread. This does not mean that either of them is better; this does just mean that your starting amount has to fit your individual trading style.
Conclusion:
As you can see, the starting amount depends on so many things. That's also the reason why there is no one short answer to the question of how much money you really need. Nevertheless, I can give you an idea of how much you will need. I would say if you plan on trading something like options or penny stocks and want to grow your account, you will ideally need at least 2000$. Don't get me wrong, it is possible to start with less, but that will just make trading harder. If you want to trade stocks, you will probably need a little more and if you want to trade for a living, you will need much more. No matter how big of an account you have, you should always keep position sizing fairly low. Low position sizing makes trading so much better and safer. I do never recommend an allocation above 10% on one single position. If you have a very small trading account (like 500$), 10% could be very little (50$) and it can be very hard to find so small positions.
Many brokers make fake promises, by saying that you can start trading with only very little money. The companies that say that you seriously can start with 1-100$, because of leverage or something else, just want you to deposit money and don't care what you will do with that. They ideally want to bring you to trade with as much exposure and high leverage, so they can make the most money. Especially many binary options brokers do this. Don't listen to these guys.
Real profitable trading does actually require capital and that is also why many good and serious brokers have minimum deposits.
How to Trade with Small Accounts
Many people think just because you have a small account, you have to trade very different from people with big accounts. I want to tell you that you should not. This is the case for several reasons:
Ideally, you want to grow your account and continue trading with a bigger account as well. If you start trading differently just because you have a smaller account, you won't be able to continue like that with a bigger account. You will most likely begin to develop bad habits that do work with small accounts but don't with bigger ones.
Just because it is less money does not mean that you can't lose it. If a strategy is proven to work, why not use it.
Therefore, you should also keep position sizing small even if you have a small account and don't overleverage yourself, even if you can't afford some positions without it.