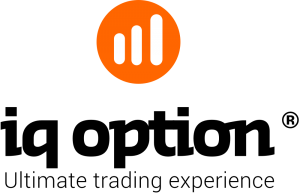 I wrote a review of IQOption a few months ago, but already in this short period of time so much has changed. Therefore, I am writing this new, updated review of IQOption. Back then I reviewed IQOption as a binary options broker, but in the meantime, they have started offering many other, (better) investment products as well. The conclusion of my last review was that IQOption is one of a few legitimate binary option brokers with a good platform. But as they have entered a new area, things may be completely different now.
IQOption is an award-winning, regulated and licensed broker. They are regulated and licensed by CySEC. CySEC is a regulator based in Cyprus and thus one of the worse regulators. Nevertheless, a regulation from CySEC is much better than no regulation at all. Furthermore, they are trying to get additional and better regulators. This is the most important aspect when looking at brokers. Regulation is what differentiates the scam brokers from the real, legitimate brokers. There aren't too many regulated and actually legit binary option brokers out there. There are countless businesses, identifying themselves as legit binary brokers, but many of them actually are frauds, who want to steal your money. Generally, the binary options sector has first gained its popularity in the past few years and is therefore still rather unregulated. Therefore, it is even more important to be careful with the choice of your broker. IQOption is one of the largest (binary option) brokers. They offer their own custom-built, fairly advanced trading platform.
I personally think of binary options as a gamble and do not recommend trading them. You can read an article where I discuss the legitimacy of binary options more thoroughly, here. But as IQOption isn't a binary options only broker, they can still be good.
Features
Besides the fact that IQOption is licensed and regulated, IQOption also offers quite a lot of good features.
First of all, let's get into investment products/assets. A few months ago this area was very limited because IQOption only really offered binary options. But now they offer the very hot Cryptocurrencies, Forex, Stocks, ETFs and of course Binary/Digital Options. This makes them much more attractive for many more traders. With all these products, traders will be more flexible. Binary options and ETFs… all in one broker is not common at all. The problem with it, is that IQOption actually doesn't offer these products directly. They offer them through CFDs. CFDs are over the counter (OTC) products and to trade them your broker will often take on the opposite position of yours. This is a certain conflict of interest. Additionally, CFDs have other disadvantages (and advantages). To learn them all, read this.
(More specific, IQOption offers all these cryptocurrencies: Bitcoin, Ethereum, Bitcoin Cash, Ripple, Litecoin, IOTA, Dash, Ethereum Classic, Monero, OmiseGo, Zcash, Santiment).
Another feature is what they call 'Multipliers'. These trade multipliers allow you to control more of an asset for less money. In other words, these multipliers are nothing else than leverage. The highest leverage that I have seen on IQOption is 1:300 which is very high (and almost too high). Otherwise, they offer a leverage of around 1:50 on most assets which is totally acceptable. But the leverage really depends on the asset and can be changed.
IQOption also has a mobile app. They really spent a lot of money and time optimizing it and I really think that a user can feel that. It just feels good to use. The platform is easy to navigate, it is fluent, even the charts work great. I don't really know of any other mobile broker platform which has such a fluent interface. But not only the mobile platform is so fluent, the browser/desktop platform is just as good.
The next great feature that I want to talk about is their education. IQOption does offer a complete education series with many relatively short educational videos. Here you can start to learn binary option trading. This may not seem like a big deal. But education is and always will be the most important thing for trading. You will need to have the correct education to be profitable. Otherwise, trading isn't much different than gambling. They offer education videos on their options, charts, patterns and technical indicators. Nevertheless, I recommend checking out some other education from other sources as well.
In addition to their education, they have a separate blog website. On here, they discuss big market events. They have articles on almost every recent or upcoming event. There also is an economic calendar you should check out. Thorough market analysis are posted very regularly. This is also the place where a lot of social interaction between the traders takes place.
Furthermore, IQOption features demo/practice accounts. Here you can try your luck, strategies or just have some fun without risking anything. The demo account is just like the real one, just without the real risk. I definitely recommend trying it out before risking anything.
IQOption also offers a traderoom that in essence is nothing else than a trading chatroom. Here you can exchange thoughts with other traders that are online right now. This is a nice feature as the big community often can give you ideas, help and inspiration for future trades. In general, a chatroom takes away the loneliness of trading.
The minimum deposit is 10$, but you will probably not come too far with this amount of money. They offer timeframes from one minute up to one hour on their binary options. IQOption's standard gain percentage on binary options is 75%. This means for every successful trade you will win 75% of your initial investment (only relevant for binary options). The maximum gain percentage is 92% in case of a correct prediction. Otherwise, they have a lot of technical indicators and graphical tools to use.
Then they also host many different trading competitions. The competitions work like this: A start amount (for example 100$) and a time frame (for example 2 days) is set. If you choose to participate, you will get a separate competition account. The competitor with the highest account balance after the set time frame can win quite a good amount of money. I have never really seen any other trading competitions on any other trading platforms. In my opinion, these competitions promote a wrong trading behavior. But you can just use IQOption and don't take part in these competitions.
Last but not least IQOption also offers 24/7 support. It is always great to see a broker offering this because no one wants to lose money because of technical problems or anything similar. So if you ever have any problems with IQOption, their support team will usually help you in a matter of a short time.
Conclusion
Originally my conclusion was that IQOption is one of the better binary option brokers and I recommended IQOption if someone really was interested in binary options trading. Many other binary option brokers are either scams or very unprofessional and therefore it is very important to choose one of the few legitimate binary option brokers. IQOption is one of these legitimate brokers. Nevertheless, I did not really recommend binary option trading in general.
But now IQOption is not solely a binary option broker which is a plus, because they offer good investment products now. I always liked the very clean, easy to use and fast platform of IQOption but I never liked their investment products (binary options). The problem is that they only offer them in form of CFDs. Nevertheless, I personally would not use IQOption to trade with. Even though the platform is good, I don't like their regulator and CFDs/binary options. If you are interested in stocks, forex, crypto… there are much better choices out there. These may not offer binary options but honestly, you won't be profitable with binary options anyways. Furthermore, I have heard a lot of weird stories where clients had problems receiving their winnings.
I believe that IQOption and many other former binary option brokers are shifting to other investment products like CFDs because binary options (and binary option brokers) are finally getting regulated and banned in many countries. With these new products, they technically aren't binary option brokers anymore and thus can't be banned because of that.
Due to all these reasons, my conclusion stays more or less the same: I do not recommend IQOption unless you really want to trade binary options.
If you are still interested, you should try out the free demo/practice account first:
To Get Started With IQOption And To Take Advantage Of The Free Demo Account Click HERE!
To read my reviews of other brokers, (better than IQOption) click HERE.
General Risk Warning: The financial services provided by IQOption carry a high level of risk and can result in the loss of all your funds. You should never invest money that you cannot afford to lose.