Binary Options are a special kind of exotic option. They have been around for quite a while. I own a derivative trading book published in 1989 and it already has a short entry about binary options. But somehow binary options have gained extremely much popularity in the past few years. Many people even think that binary options are the way to make a lot of easy money all within a few hours. This is because of the insane amounts of advertisement and promotion. Recently even more serious investing sites have begun to promote binary option brokers. What most people don't know though are the countless scandals attached to some binary option trading brokers. I will try to cover how binary options work, why they gained their reputation for a good investment and my opinion on them.
How do Binary Options work
Binary Options are 'make it or break' it bets. Either you are at max profit or at max loss at expiry. There is no in between. They are fixed-return options. If the underlying is further than the strike price you'll achieve maximum profit, otherwise you will lose everything that you invested.
Depending on the binary options broker the return is at a certain percentage of the initial investment. Let's say the broker has a 70% payback percentage. This would mean: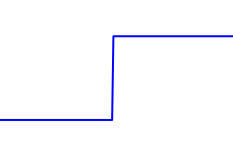 Max Profit = 70% of your initial investment
Ex: If you invest 100$ you will get these 100$ back and another 70$.
Max Loss = 100% of your investment
Ex: If you invest 100$ you will lose the entire 100$
The most binary option brokers won't let you select a specific strike price. The strike price will just be set as the current trading price of an underlying. This means if Apple is trading at 120$, this will be your strike price.
Different from regular options binary options usually expire within a very short time frame. This varies from seconds to many hours.
Only a few binary option brokers let you exit your positions early with a smaller loss/win.
Basically, most binary option brokers will let you choose an asset to trade on (underlying), a time frame (expiration time), the amount you want to 'invest' and whether you think that this asset will go up (Call) or down (Put) in this time zone.
Why are Binary Options so Popular and Promoted Everywhere
The reason why binary options are becoming so popular is the sheer amount of advertisements and promotions. Binary option brokers spread their advertisement everywhere. Especially the integration of mobile trading platforms and mobile ads made them even more popular. But probably number one reason why binary options got their good reputation and keep gaining popularity are their promotion methods. All the bigger binary option brokers offer extremely good affiliate programs. If another website goes into an affiliate partnership with a broker, it usually will try to promote this broker as much as possible. If somebody then signs up for this broker through the promotions on the website of the partner this website earns some parts of the revenue created through this new client. Some binary option brokers offer extremely lucrative programs and therefore these affiliate programs are quite popular among trading websites. This is also the reason why even some serious trading websites are promoting some of these brokers. As soon as these more serious investing sites with good reputations begin to promote whatever form of trading, this kind of trading automatically gains popularity and is perceived as serious. This is also what happened with binary options trading. Another reason are all the seductive promises made by these brokers. They often claim that you easily can make tons of money within a few minutes. This sounds really attractive and of course, it will attract a lot of unknowing people.
Is Trading Binary Options a Scam and are Binary Options Safe and Profitable Long Term
Well first of all it is safe to say that binary options themselves are not a scam. They are a legitimate type of exotic option. BUT this doesn't mean that they are profitable and that the binary option brokers aren't a scam.
There have been countless scandals with binary option brokers stealing clients money. As binary options trading has become very popular over the course of the past few years, there still are very little regulations in this area. Therefore, it kind of acts like a legal gray zone for brokers. That's why some trading methods offered on some broker platforms are very questionable, for example, many investors who tried out certain binary option brokers couldn't withdraw their money anymore or other problems occurred. So if you plan on trading binary options be careful which broker you pick. Do some research and try to read many reviews and look out for scams, because there are some out there.
In essence binary options trading is more or less gambling, just disguised as serious trading. It is practically impossible to be long-term consistent with binary options. Let's be honest, predicting if a stock goes up or down in the next 30 minutes is more or less a 50/50 chance. No matter what fancy indicators you use it won't make a too big difference. The problem is that all brokers offer a smaller payout than the max loss (max loss > max profit). If you predict a move correctly, you only win around 75% of the initial investment, but if you don't predict a move correctly you lose 100% of the investment. This means that if you make 100 trades and lose on half of them and win on the other half you still won't be profitable. You always win less than you lose. So to really be profitable you have to achieve an even higher win rate than 50%. This is extremely hard to do in the long run. Maybe you will be lucky in the beginning, but the longer you do this the smaller the chances that you stay or will be profitable become.
The argument that some people do make money with binary options doesn't change anything either. Some people also make money in a casino, you still don't go into a casino and actually expect to be profitable. Nevertheless, I still think binary options are a better way to use your money than in a casino.
Another thing about binary options which really annoys me is that most people have problems distinguishing normal/real options from binary options. Binary options are much more popular than the actual options. Therefore, the real options are often forgotten, even though normal options are a much better, more regulated and an easier way of making money long term.
Still interested in trading binary options…
If you still want to trade binary options or plainly want to have some fun gambling, inform yourself and be careful with which broker you pick. You can read my review of IQOption, a broker offering binary options.