Many traders seem to have difficulties understanding the PDT rule even though it is very important to understand, especially for those with smaller accounts or those that are just starting out. Thus, common questions are: 'What is the pattern day trader rule' or 'how to avoid the pattern day trader rule'.
People that are under this rule often have to adjust their trading style to some degree. If you do not know what the PDT rule is, you should definitely read this article as trading without paying attention to the rule can have quite costly consequences. In this article, I will explain and break down what the rule is, why it exists, how to avoid it and more.
---
PDT Rule Video Lesson
Instead of reading this article, you can watch the following video lesson to learn what the PDT Rule is and how to avoid it.
---
What is the PDT Rule:
The Pattern Day Trader (PDT) Rule states that any margin account tagged as a 'Pattern Day Trader' may only trade if certain criteria are met.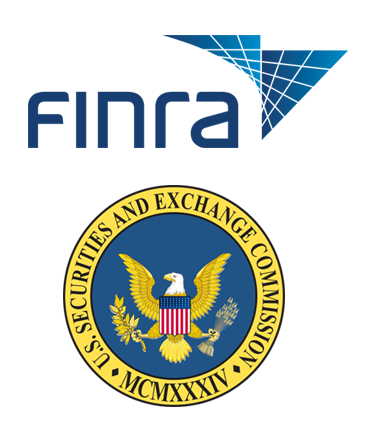 The Financial Industry Regulatory Authority (FINRA) defines a 'Pattern Day Trader' as the following:
"The rules adopt the term "pattern day trader," which includes any margin customer that day trades (buys then sells or sells short then buys the same security on the same day) four or more times in five business days, provided the number of day trades are more than six percent of the customer's total trading activity for that same five-day period. Under the rules, a pattern day trader must maintain minimum equity of $25,000 on any day that the customer day trades."
Most people probably won't understand this definition right away as it is a very compact and complicated definition of a PDT. Therefore, I will try to break it down and simplify it.
In other words, a 'Pattern Day Trader' is a trader with a margin account that makes at least four full trades (open and close) in a rolling five day business period. Unless these four or more full trades are less than six percent of the client's trading activity during this five day period. So if a customer makes 100 non-day trades during these five days, he will not be flagged as a PDT if he makes five-day trades. But this is only relevant for people with very big accounts that make tons of trades all the time.
To be allowed to day trade unrestricted while being classified as a PDT, you must have at least $25'000 in your margin account. If your balance falls below this amount, you won't be able to day trade without limitations anymore.
What is a 'Day Trade':
A day trade is nothing else than a trade that is opened and closed the same day. Both a long position closed by selling and a short position closed by buying on the same day are considered a day trade. Scaling/averaging in and out of trades (opening/closing partial positions) does not count as multiple trades. So opening a 1000 share position in 3 steps does not count as a day trade. The same goes for closing, if you close a position with 3 orders, it still won't count as a day trade. For a trade to be considered a day trade it has to be a 'round trip' which means that both the opening and the closing transaction has to be on the same day.
What about Accounts with less than $25'000:
Most beginner traders and other people won't trade with an account with over $25'000. If this is the case, you won't be able to day trade like someone with such an account size. Traders with less than $25'000 are restricted to three day trades in a five rolling day period.
The PDT rule does apply to both options and stocks. It doesn't apply to most other assets like futures, Forex etc.
---
Why does the PDT Rule exist:
Financial Regulators consider day trading riskier than other longer-term trading/investing strategies. The PDT rule was put in place to protect inexperienced investors from these risks by discouraging day trading. Traders with account sizes under $25'000 are considered inexperienced and thus these are restricted. A good thing about the PDT is that it prevents new beginner traders from overtrading which is a problem many traders have to deal with. In other words, the PDT rule was set in place to protect investors.
Not all traders agree with this. Actually, there are quite a few traders that dislike this rule as it limits them in their trading. There are a few ways to avoid the rule.
---
How to Avoid the Pattern Day Trader Rule:
The first and most obvious way to avoid the PDT rule is by funding your account with more than $25'000. If you are able to do this, you should still be careful, as a drop below the $25'000 mark will immediately take away the ability to day trade. Ideally, you should thus deposit more. But many people won't be able to fund their account with $25'000. Luckily there are other ways to avoid the rule.
Another great and very easy method to avoid the PDT rule is opening a cash account instead of a margin account. The PDT rule does not apply to cash accounts. But note that other problems might come up when trying to day trade in a cash account. Besides the reduced buying power, your cash takes time to settle meaning that you can't immediately use the money you just traded with again. Depending on the asset class that time can take longer or shorter to settle (T+1, T+2, T+3). Options are one of the assets with the lowest time until settlement.
Furthermore, there are some brokers that don't follow the PDT rules. One typical example of a broker like that is SureTrader. These brokers aren't regulated by FINRA/SEC and therefore they can avoid the rule. This may sound good, but brokers without good financial regulators can be sketchy. Usually, these brokers are based in countries like Cyprus, Bahamas…
A common way of avoiding the rule is by opening multiple brokerage accounts. You have three available day trades per five day period per broker account that you open. This allows you to day trade much more. The disadvantage of this method is that you have to split your money between multiple accounts leading to a buying power reduction.
Additionally, you could also trade a different asset class than stocks as the PDT doesn't necessarily apply to other asset classes like Forex or futures… Before trading any new asset, it is crucial to get the correct education on it first.
But in my opinion, one of the best ways to avoid the PDT is by holding overnight or just by holding somewhat longer. If you open a position just before the market close and close it the next day right after the market open, it won't count as a day trade even though you only held it for a very short period. Otherwise, you could also just hold positions for a few days, weeks or even months.
Last but not least, another way of avoiding the PDT rule is swing trading. Swing trading means holding trades for a few days, weeks or even months. Instead of staying in a position for a few minutes, you could just approach trading with a slightly longer-term approach. There is nothing wrong with staying in a trade for a few days or even longer.
---
Conclusion:
There are many different opinions on the Pattern Day Trader rule. Many traders despise it. But there is a reason why it exists and that is to 'protect' inexperienced/beginner traders.
I personally can see how people can get upset about it as it can restrict and in a few cases even harm traders. But in the end, most people that can't afford to fund an account with over $25'000 aren't professional/very successful traders yet. Therefore, they have to learn how to trade first. Sadly, most new traders just ignore this part and try their luck and end up losing. The PDT Rule does help in this aspect as it prevents these newbie traders from overtrading.
As you only have limited day trades when you have an account with less than $25'000 in it, I recommend saving them for the best setups only.
Depending on the strategy, you mostly won't have to make more than three day trades per five days anyway. Remember, the PDT Rule doesn't prevent you from making swing trades or other similar shorter-term trades.
If it really is necessary to constantly day trade, there are ways to avoid the PDT rule. But all of them do have some minor or major flaws. So you will have to sacrifice some things.
Some brokers have some broader or slightly different rules regarding the PDT. I highly encourage asking them for their rules or any modifications.
It is important to be aware of the rule if you are a shorter-term trader as it can severely limit your trading. I recommend to always track the number of day trades you made, so you don't accidentally try to open a position before you are allowed to. Some brokers like Tastyworks, have implemented day trade counters which is a neat and handy feature. If you have used all your day trades do not open a very short-term position as you won't be able to close it on the same day! Be very careful in this situation.

Check Out My Tastyworks Review!
I really hope this article helped you out. If you have any questions or comments, leave a comment below.